Team Sonic Racing: Is There Splitscreen Multiplayer?
Kart racers have always been great party games. Can you play Splitscreen in Team Sonic Racing?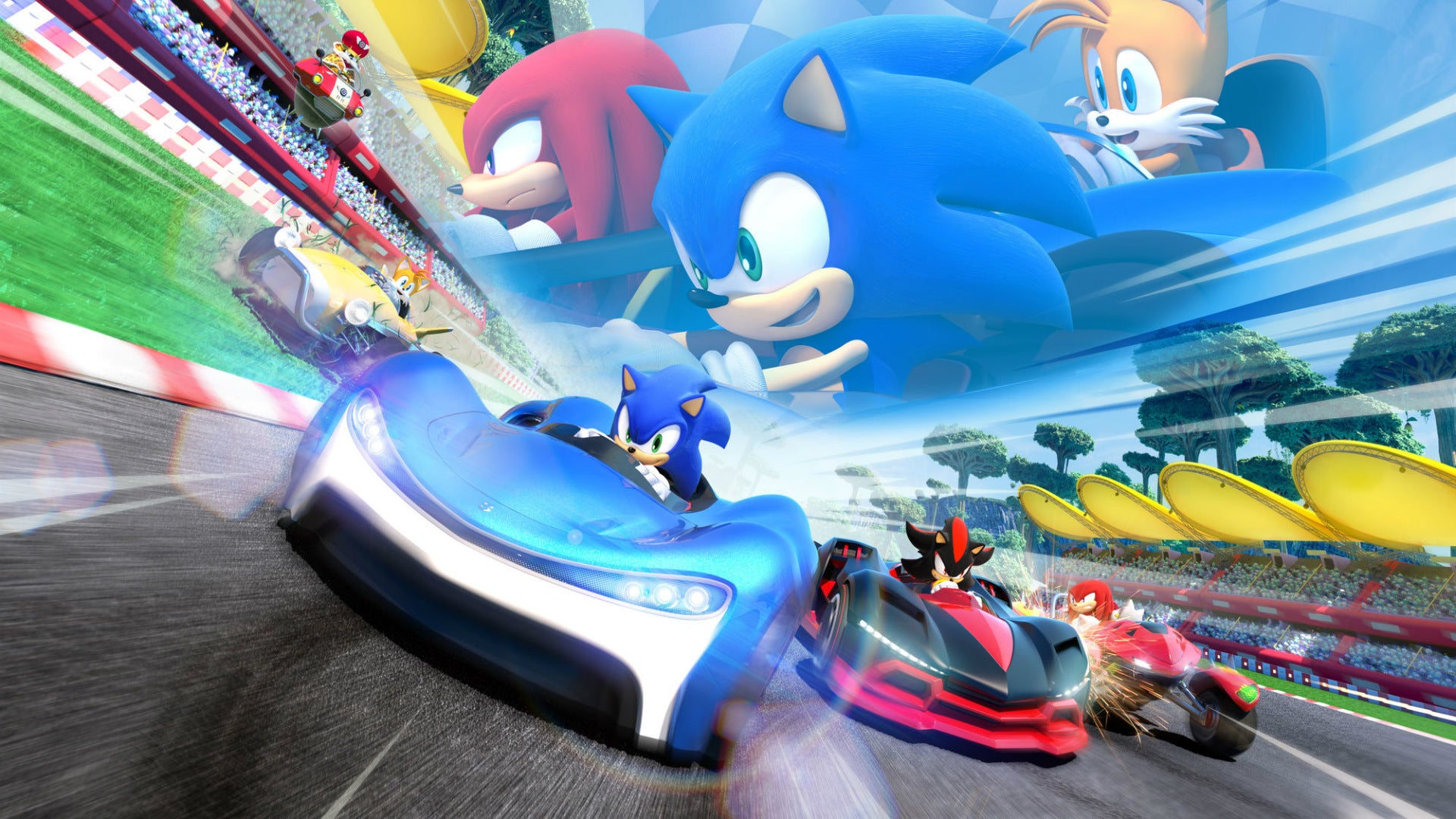 Team Sonic Racing is a great little kart racer that champions the party-game mentality adopted by the genre since day one. It's a blast to play with friends, and has a bunch of features to make doing so as easy as possible. So with Team Sonic Racing finally in the hands of fans, many have been wondering whether or not you can play split screen. Well, in this Team Sonic Racing Splitscreen Co-Op guide, we'll be detailing the game's local multiplayer functionality. We'll be taking a look at how co-op works in Team Sonic Racing, and more.
Does Team Sonic Racing Have Splitscreen Multiplayer?
Given the tendency for games to ditch split screen features nowadays, we're very pleased to report that Team Sonic Racing is quite the exception. You can play four-player split screen on the same screen, allowing you to team up with friends. You can also join rival teams and duke it out to see who the best racer is, if you're looking for something a bit more competitive.
How to Play Splitscreen Local Multiplayer in Team Sonic Racing
To jump into a couch co-op game of Team Sonic Racing, you just need to select the multiplayer option from the main menu. This will allow you to bring up to three friends into the game. To join, get everyone to press Options/Start on their controller. From here, you can set up the event type, and teams for the race. This means you can have three on the same team, or separate ones. In our opinion, Team Sonic Racing is at its best when two players are on each rival team, as it allows for the item sharing and team-play mechanics to influence the outcome.
Team Sonic Racing: Is There Online Co-Op Multiplayer?
Finally, let's take a look at whether or not you can jump into online races with a friend in tow. Unfortunately, if you want to enjoy splitscreen in Team Sonic Racing, you'll need to stick to local play as online co-op is not supported at this time.
We've been busy building a bunch of guides for Team Sonic Racing. For a look at some helpful tips, there's our Team Sonic Racing Tips Page. For a look at the Best Characters and Builds, hit up our Team Sonic Racing Best Builds Guide. For details on getting a Starting Boost, there's our Team Sonic Racing Starting Boost Guide. Our Team Sonic Racing Mod Pods Page will lead you through earning new gear, and our Team Sonic Racing Splitscreen Guide will teach you about local Multiplayer.