Here's a look at Mighty, Ray and Encore Mode in Sonic Mania Plus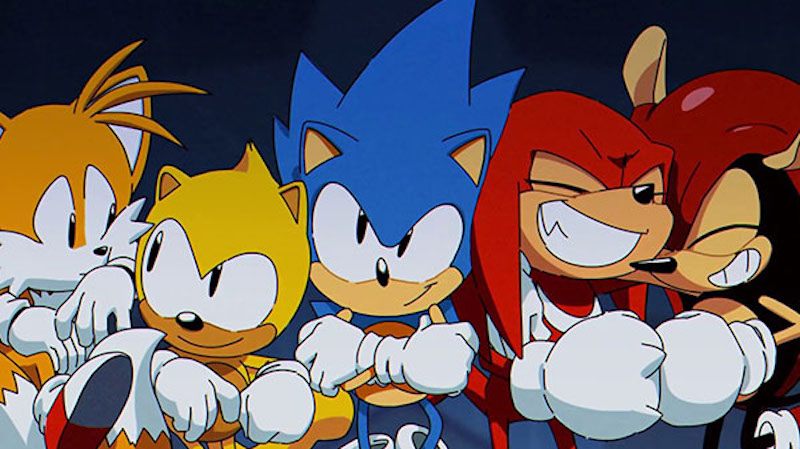 On its release a little under a year ago, I called Sonic Mania an "amazing must-play love letter to Sega's finest" - and it just got a little bit better.
Sonic Mania Plus is due to land in just a week's time, and while it isn't the full-blown sequel I was left hoping for last year, it's a solid continuation of the fine work Sonic Mania's development team put into restoring the good name of Sega's mascot last year - and comes complete with a significant new mode and a couple of new playable characters.
Now, I know, Sonic is well-known for having his share of rubbish friends you never want to play as, but new additions Mighty and Ray (originally from Knuckles Chaotix and a little-known Sonic arcade game respectively) feel like smart extras: each comes with a unique move that changes how they play, and like Tails and Knuckles before them this move can be used to open up new areas of levels or play them in different ways.
Better still, Mania Plus features 'Encore Mode', a new play-through of the same levels (with one little new addition at the start) which gives each of Sonic Mania's many stages new looks and tweaked layouts. Some levels are more significantly adjusted than others, but the general result achieved by the new pathways through levels is that it sometimes does feel like a new game, if a kind of heavily iterative sequel - something glimpsed in the video embedded, captured from the Switch version of the game.
When Encore Mode does provide significantly different level layouts (Mirage Saloon is a stand-out), seriously ramps up the difficulty or even offers up new boss encounters, Sonic Mania Plus feels sufficiently unique. Mind you, it doesn't even really need to do that - this is a $5 DLC add-on to the previous downloadable release as well as an all-new boxed release, and the new characters are both playable in the original Mania level layouts and campaign. This is handy, since the Encore Mode features the ability to switch characters that's initially confusing, replacing lives.
If you want a more traditional experience even with Mighty and Ray, the original Mania mode is still there as it was before, though even then some improvements - such as new level transitions - are being patched in for free for all owners of the game. The other extras are just icing on the cake - four-player split-screen, new music, and a clearly lovingly-created boxed release complete with reversible box art that channels the designs from the Mega Drive / Genesis days. It's all gravy.
Sonic Mania is still brilliant, and if you found yourself desiring a physical release, that's now possible. If you just fancy a little more Sonic in your life, a fiver for the extra content added to Sonic Mania Plus isn't bad at all, either. PC users beware, however: that PC physical version doesn't include a disc, and that version is sadly still riddled with disgraceful Denuvo DRM.