Take-Two Q1 2010 financials - Red Dead Redemption delayed into May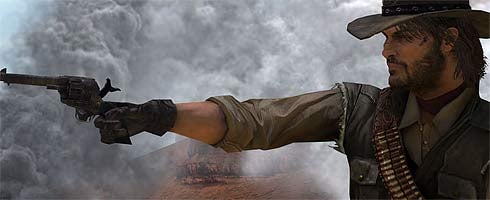 Looks like Red Dead Redemption has been delayed into May, according to Take-Two.
Noted in its Q1 2010 financial release, the game has been moved from April 27 in the US and April 30 in the UK to May 18 in North America and May 21 internationally.
"We've also taken important steps to improve the efficiency of our business and align our corporate cost structure more closely with our current goals," said Strauss Zelnick, Chairman of Take-Two. "Our updated outlook for 2010 underscores a prudent approach toward what we still believe to be a challenging year ahead.
"We remain committed to creating long term value, and continuing to improve upon our execution and efficiency."
Apparently, the delay gives the game a better release window for a "westerns" and gives the firm a couple more weeks to market the game and get it polished.
However, Take-Two's Strauss Zelnick seems very pleased with how it's looking.
"We shifted the launch of the game by several weeks into the third quarter," added CEO Ben Feder. "We believe this is the optimal time frame to release what is being hailed as the next generation of sandbox games."
Hopefully, the extra couple weeks worth of work will help it move right along, little doggies.