Switch Sales Near 18 Million, with Mario Odyssey and Mario Kart 8 Deluxe the Most Popular Titles
Nintendo's still someway off the Wii's 101 million units sold and Mario Kart Wii's 37 million units sold, but it's on its way.

This article first appeared on USgamer, a partner publication of VG247. Some content, such as this article, has been migrated to VG247 for posterity after USgamer's closure - but it has not been edited or further vetted by the VG247 team.
If Nintendo was a character in Saturday Night Fever, it'd be strutting right now. The company's report for its 2017 fiscal earnings, published earlier today, puts the Nintendo Switch at nearly 18 million units sold as of March 31, 2018.
That's a very heathy first year for Nintendo's handheld / console hybrid. By comparison, the poor Wii U's lifetime sales (also highlighted in the report) totaled 13.56 million units. The GameCube didn't fare too much better at 21.74 million units sold.
Here's the million-yen question, though: Will the Switch's momentum keep up long enough to touch the Wii's lofty numbers (101.63 million units sold) or the Nintendo DS's epic sales (154.02 million)? Maybe. Maybe not. We can speculate until the cows come home to Moo Moo Farm, but in the end, only time has the answer.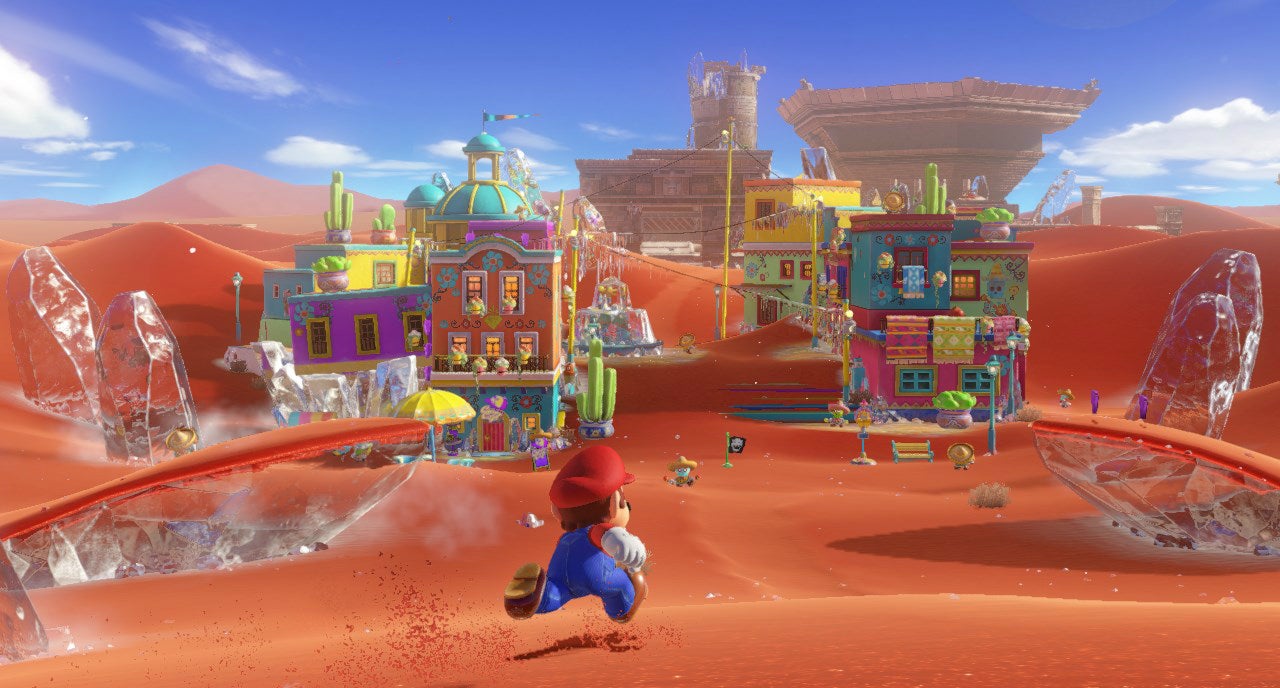 For now, we can confirm the success of the Switch's hardware has translated into success for its software, too. Nintendo's fiscal report includes a listing of the best-selling games on the system, and Super Mario Odyssey comes in at number one with 10.41 million copies sold. Mario Kart 8 Deluxe is second with 9.22 million sold, and The Legend of Zelda: Breath of the Wild is third with 8.48 million units sold.
Here's a ranking of the rest of the Switch's best-sellers:
Splatoon 2 (6.02 million)
1-2 Switch (2.29 million)
ARMS (1.85 million)
Xenoblade Chronicles 2 (1.31 million)
Kirby Star Allies (1.26 million—"Hiii!")
These numbers include downloaded games, games and bundled with systems as well as traditional retail sales. Again, we've yet to see if Nintendo will ever release a game for the Switch or any other system that'll top the Wii's monstrous best-seller, Wii Sports (82.85 million!!), but it's going to be fun to watch it try. Granted, Wii Sports was a pack-in game; it might be more realistic for the company to reach for the Wii's next best-selling game, Mario Kart Wii (37.10 million).