Survey: Japan wants Mario in 3D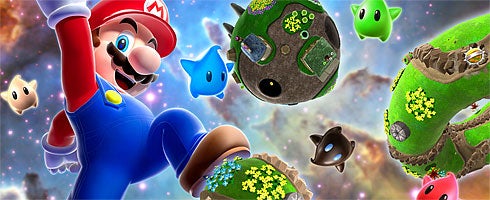 A survey conducted by Goo Research has shown that the Super Mario series is the most wanted in Japan for 3D treatment.
Mario Kart was second, followed by Final Fantasy. If you want to make people use PS3 3D, Sony, get Square to do an exclusive version of FFXV, or something. Or don't. Whatever.
These results are based on asking 1,072 Japanese internet users which video games they would like to play on a big-screen 3D television. The sample was 68 percent female and included a broad age range.
Full list below. Via What Japan Thinks and 1UP.
Super Mario
Mario Kart
Final Fantasy
Resident Evil
The Legend of Zelda
Super Smash Bros.
"Musou" (i.e. Dynasty Warriors)
Monster Hunter
Street Fighter
Dragon Ball
Gran Turismo
Winning Eleven
Tekken
Metal Gear Solid
Tomb Raider
Ace Combat
Silent Hill
(tie) Virtua Fighter
(tie) Love Plus
Ridge Racer
F-Zero
The House of the Dead
StarFox
Siren
Medal of Honor
Call of Duty
Virtual-On
(tie) Need for Speed
(tie) Panzer Dragoon
Space Harrier