This $10 Steam game is going massively viral, and it's easy to see why
Lethal Company is a co-op horror title that has been taking Steam by storm, for good reason.
Lethal Company describes itself as a "co-op horror about scavenging at abandoned moons to sell scrap to the Company," and that's what it is… to begin with. As you scavenge for scrap and desperately try to meet your quota for the Company, it won't be too long before things start turning awry.
The Steam game – which will only set you back $10 for hours of replayability with friends – has managed to sell 642,000 copies on Steam since it launched just a few weeks ago on 23 October. It currently sits above Baldur's Gate 3, Apex Legends, and even the Steam Deck in Steam's Global Top Sellers and, on top of that, its reviews are overwhelmingly positive… and there's over 12,000 of them (at the time of writing).
I shouldn't need to tell you to play this game considering that the reception of it speaks for itself, but if you needed an additional nudge to go deposit $10 into your Steam account for this co-op survival horror title, this is it. This Early Access title might not look like much given its grisly cell-shaded graphics, but fans are wholly obsessed with Lethal Company, and its gruesome aesthetic is clearly just another part of its charm. The trajectory of its success is actually reminiscent of Among Us – which bodes well for Lethal Company's future.
If you liked the premise of horror games such as Phasmophobia or even SCP: Secret Laboratory, Lethal Company certainly has space for you, literally. You and your compatriots will be going on an adventure to explore abandoned moons retrieving all the scrap you can - while using proximity chat - with the emergent gameplay goofiness being one of Lethal Company's many highlights.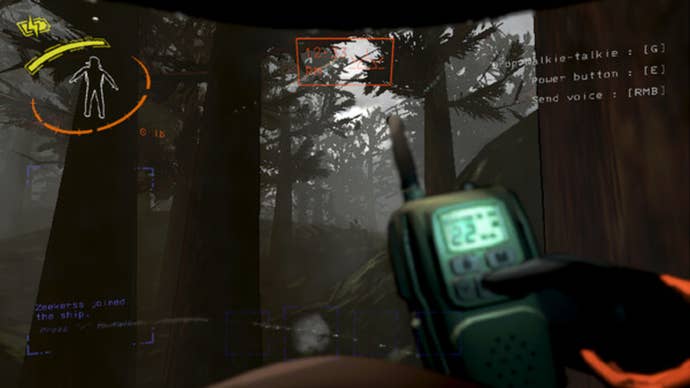 Best played with a group of friends, you'll be able to visit new, more treacherous moons as you all progress. You can scan creatures to add to your bestiary, top up on equipment at your spaceship (which you can decorate) and, of course, experience the horrors that the darkness is hiding away. It's important to communicate with your comrades – who can stay aboard the ship helping you avoid traps or come along for the scrap haul – and if you aren't quick enough, it's important to be prepared for what abominations you may come face to face with.
If you're looking for a cheap way to burn through a few hours of laughing (and screaming) with your friends, then Lethal Company is a must-play. Let's not forget the fact that Lethal Company also comes from solo developer, Zeekerss, who started out with coding for Roblox, making their takeover of Steam's Top Sellers all the more impressive. And on top of that, there are dozens of mods already available for the game, so you can tweak your squad's experience however you see fit.
Equal parts horrifying and hilarious with incomprehensible horrors to discover, learn about, and avoid at all costs, you won't be returning from your time in outer space without any great stories to tell, that's for sure. Especially where proximity chat is involved.
---
With thanks to the Game Discover newsletter.