Sony CES Keynote: Hirai: PS3 sold 3.8 million in December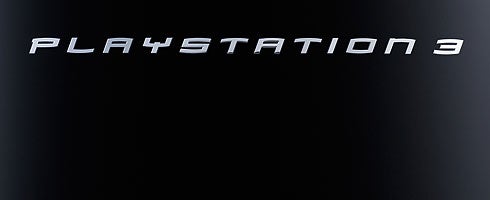 Update: PR added.
Original Story: During Sony's CES event, SCE president Kaz Hirai said that over 3.8 million PlayStation 3 units were shipped worldwide in December, with 1.7 million units sold in the US alone.
The sales numbers were a 76 percent increase in hardware sales compared to the same period in December 2008, which resulted in it being the biggest selling festive period the PS3 has recieved since its release back in 2006.
Although it isn't as much as Nintendo's three million American Wiis last month, next week's NPD should make for interesting reading.
The news came as part of an keynote which focused all of its attention to 3D, with PlayStation 3 not exempt from the rule.
Hirai also mentioned during the event that the PlayStation Network will be integrated into networked PCs, Blu-ray players and Sony BRAVIAs as early as next month.
From Kotaku.
Sony Computer Entertainment Inc. (SCEI) today announced that the holiday season retail sales of PlayStation®3 (PS3®) computer entertainment systems during the five weeks following the last week of November 2009 exceeded 3.8 million units worldwide. The PS3 platform experienced a 76% increase in hardware sales compared to the same period in the previous year, marking the highest record sales for PS3 hardware for a holiday period. With the release of the new slimmer and lighter PS3 system combined with an exciting line-up of compelling software titles, as well as with the expansion of new content and services on PlayStation®Network, with more than 38 million registered accounts worldwide, the PS3 platform continues to surpass its momentum every year and remains on track to further accelerate the growth of its worldwide installed base into 2010.
With continued strong support from game developers and publishers around the world, highly anticipated and exciting game titles on Blu-ray™ disc were released for the PS3 system during the holiday season. The software line-up includes platform-defining franchises that contributed significantly to PS3 hardware sales such as UNCHARTED 2: Among Thieves from SCE, Ubisoft's Assassin's Creed® II, Infinity Ward's Call of Duty: Modern Warfare 2 from Activision, and FINAL FANTASY XIII from SQUARE ENIX CO., LTD. FINAL FANTASY XIII for North America and Europe/PAL territories will be available on March 9, 2010. In addition to this extensive line-up of software titles, multimedia capabilities that PS3 offers, including Blu-ray disc player functionality, combined with various rich content and services available for download on PlayStation®Network, continue to attract more and more users around the globe making PS3 the ultimate interactive entertainment system for the home.