Sonic Superstars really is bringing something totally new to the 32-year-old series
Sega announced a new Sonic game at Summer Games Fest, but more information has come to light about why it's actually going to be exciting.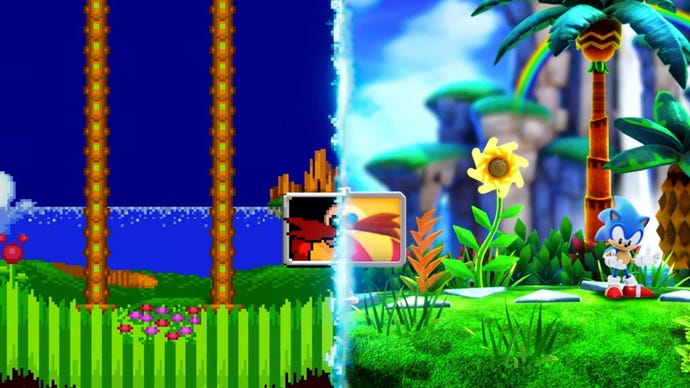 When you boot up a Sonic game – whether it's one of the GOAT'd original trilogy titles for the Mega Drive, or one of the lesser-regarded 3D titles of the latter years – you know it's a Sonic game. Those sharps lines that denote speed giving way to parabolic swoops and curves, the intense green of nature set against the weird orange of manufactured brick... Sonic has an instantly recognisable identity. And has had for over three decades.
The same is true of Sonic Superstars – the new game annuonced by Sega at this week's Summer Games Fest.
If you watch the launch trailer (above) you'll notice some wonderful, classic-inspired 2D gameplay – though the publisher will be quick to ensure you're calling it 2.5D, per the marketing spiel. The game is clearly inspired by the original trilogy of games (& Knuckles) and adds some of its own interesting elements into the mixture, too.
Whilst you might think we've done all this before, there's something wholly new in the game – and it's coming from someone that really does know Sonic inside out: Sonic's original designer.
Naoto Ohshima is back on the dev team for this title, and it certainly sounds like he's the one responsble for thinking up whoever – or whatever – the big bad is going to be. Per GameInformer (via a tweet), Ohshima has made "a new character for Sonic and his friends to face" in Sonic Superstars – the first time he's been directly involved with the series since 1998 and Sonic Adventure. Ohshima also designed Eggman, back in the day, so safe to say he knows a thing or two about making iconic villains.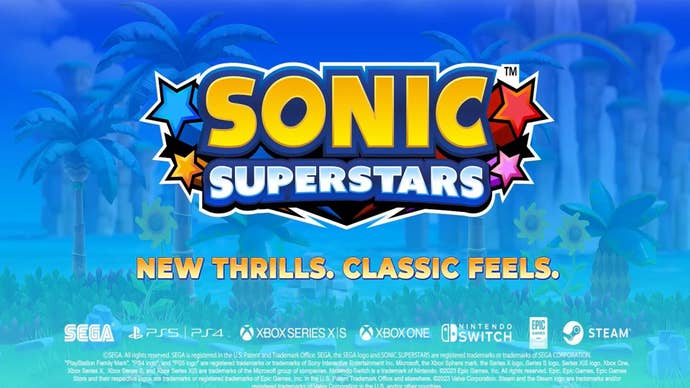 You can play as Tails, Knuckles, and Amy Rose in Sonic Superstars, and you can even jump in with three other co-op friends at the same time, if that's your jam. The 2D platformer will be arriving on PC, PS4, PS5, Xbox Series S, Xbox One, and Nintendo Switch in fall 2023.