Skullgirls dev returns to Indiegogo with Indivisible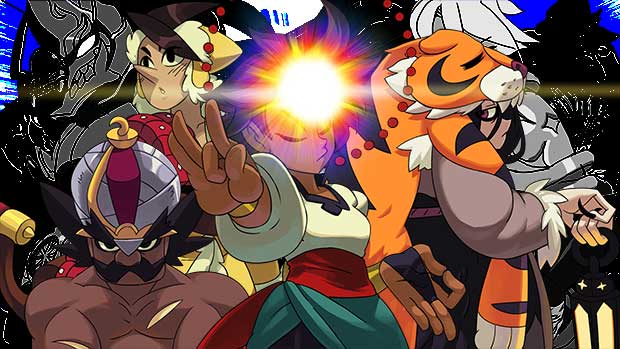 Lab Zero did it once, and now it hopes to do it again - with your help.
It's impossible to talk about Indivisible without citing Skullgirls. The team responsible for the 2D fighter was laid off and let down, and it was only through the generous support of Indiegogo backers that Skullgirls was able to fulfil its true potential, supported with loads of updates and DLC as well as porting to new systems.
Now Lab Zero has a new project in the works: an RPG called Indivisible. Lab Zero name drops Super Metroid and Valkyrie Profile among its influences, and wants to bring the project to Linux, Mac, PC, PS4 and Xbox One in seven languages if its crowdfunding campaign is successful.
The team is asking for $1.5 million via Indiegogo, and has been more than forthcoming with details of its vision without spoiling the plot. Check out the pitch video and some prototype gameplay below; a playable prototype is available for download if you want to know more.
Continuing a tradition of transparency, Lab Zero has clearly labelled the project as a collaboration with publisher 505 Games; if Lab Zero can raise $1.5 million, 505 will pony up the remaining $2.5 million of the game's budget.
"The more we raise beyond the initial goal, the better the game gets and the better the publishing arrangement with 505 gets for Lab Zero," the developer said.
"To be clear, this is not a campaign to 'gauge interest' – Indivisible's budget represents a more equitable funding split, where your support directly influences not only the game, but also the post-release benefits Lab Zero receives."