Indivisible launches on Switch with wrong cover art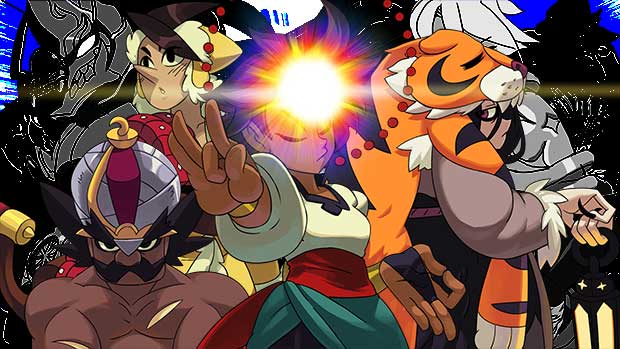 Indivisible recently launched on Nintendo Switch - unfortunately, it has the wrong cover art.

Lab Zero's Indivisible launched in late 2019 to mostly positive reviews, notably marrying platforming with RPG mechanics. It tells the story of Ajna, a young girl tasked with saving a beautiful fantasy world from destruction, and boasts a gorgeous, hand-drawn art style.
Indivisible project lead Mike Zaimont recently took to Twitter to excitedly announce that the Switch port for Indivisible is now available on the Nintendo eShop for North America.
As Zaimont says, the launch even took him by surprise. Apparently the team at Lab Zero Games didn't know Indivisible had officially dropped on the eShop until they started to receive messages of congratulations from players.
However, all was not well with launch, as Zaimont was soon to clarify. You can check out what he said below.
"The Switch version of Indivisible itself is great, the porting group did seriously excellent work," he said. "Runs at a stable framerate, even handheld. However, the old build that was apparently now released doesn't have co-op, NG+, or anything else recent. I checked myself."
"No release date announcement, no lead-up PR at all," he continued. "It's missing current features like co-op. The eShop art is the wrong image. This launch does not represent the quality standards of Lab Zero. It just doesn't. I'm sorry. It wasn't us."
Zaimont concluded his thread on a more optimistic note, mentioning that Indivisible is currently 20% off on Switch, but the fact remains that this was a pretty botched launch.
There's also the case of people who were expecting the Switch port as their pledge reward. Zaimont replied to these concerns, too.
He also expressed concern that he may be forced to take this down in the near future.
Indivisible is available on Nintendo Switch in North America now. Despite the issues with its non-publicized launch, and the fact the wrong cover image was used for its eShop listing, Zaimont maintains that the porting team did a great job. If you've been eyeing it up for a while, it's currently 20% off, so now could be a good time to check it out.
In other eShop news, Nintendo recently announced its decision to close the 3DS and Wii U eShops in 42 countries. On a lighter note, a young couple got in a fight because someone showed a bit too much ankle in Animal Crossing.