Sekiro: Shadows Die Twice manga announced to launch next month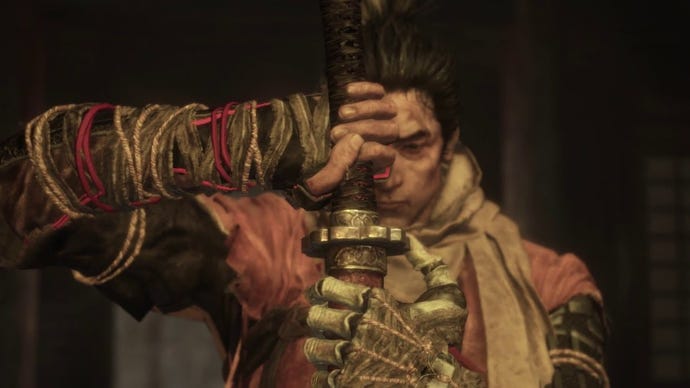 Sekiro is getting a manga spin-off that is set to release at the end of May and has been created under the supervision of FromSoftware.
Sekiro Gaiden: Shinazu Hanbei, or Sekiro Side-Story: Hanbei the Undying, has been created by Shin Yamamoto. It's not Yamamoto's first time working on a manga based on a video game IP, having provided the artwork for Monster Hunter: Flash Hunter.
Publisher Yen Press announced he news on its Twitter account and shared a panel of a younger, blood-splattered Hanbei, which you can check out below.
Players of Sekiro: Shadows Die Twice will know Hanbei from the Dilapidated Temple, where he hangs around offering himself up as a sparring partner for you to train with, and he looks slightly more worse for wear compared to his manga incarnation.
"The Sengoku Era…A time when losing a battle meant losing it all. The Sword Saint, Isshin Ashina, aims for world domination…That is, until he encounters a certain Samurai…," reads the synopsis from Yen Press' website.
This isn't the first time one of FromSoftware's games has had a spin-off. A Bloodborne card game was announced in 2016 and there's a very successful Kickstarter campaign for a board game going on right now.
A Dark Souls board game was also Kickstarted and raised over £3 million shortly after it was fully funded minutes after going live.
Anime News Network reports that the Sekiro manga is set to release on May 27.