Sega: Madworld on Wii was a "mismatch"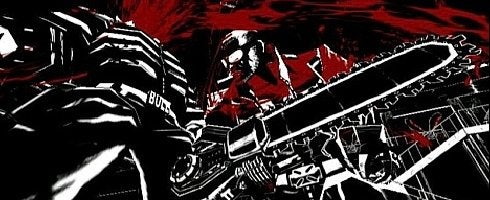 Head of Sega in the west Mike Hayes has said Madworld was a "mismatch" on Wii.
Speaking to CVG in an interview (via Joystiq), Hayes said: "Critically it got a lot of acclaim, but commercially it wasn't the success we wanted it to be. Clearly that was a mismatch with the Wii audience - particularly in terms of the amount of cross-ownership between Wii and the other home platforms."
Hayes added that Platinum's home will now probably lie with PS3 and 360, although maintains it was "thrilled" it tried "having a go" at having Madworld on Wii.
"We were brave in that area - but the reality is, Platinum Games is such a cutting-edge developer they need the PS3 or 360 to realise what they actually want to do. You saw that with Bayonetta - it was a very high-quality standard. Vanquish will push the envelope even further.
Platinum are definitely more at home on those platforms. But we were thrilled when they tried to do a mature thing on Nintendo."
Madworld was received critically well, but did not sell too well, only selling 66,000 units in its first month on sale last year in the US.
Bayonetta, on the other hand, has sold 1.1 million units worldwide since its release in January, with Sega already saying it wants to do a sequel for it.
It recently announced its new title Vanquish, being handled by Shinji Mikami of Resident Evil fame. Sega announced last week it would release the third-person shooter in the west this winter for PS3 and 360.