Sea of Thieves gets a Halo-inspired Spartan Ship Set to celebrate E3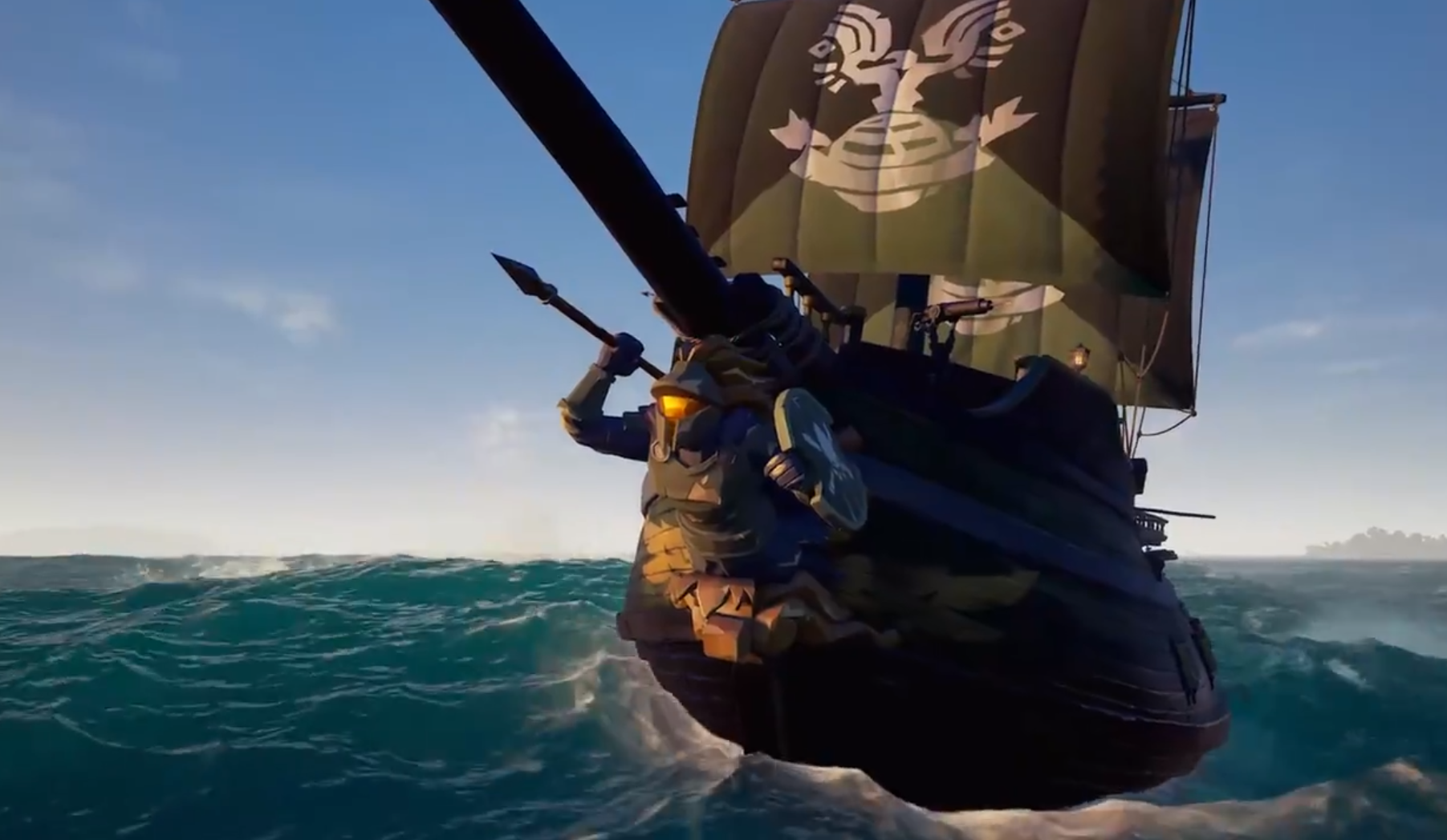 Sea of Thieves fans can pick up a Halo-inspired Spartan ship this week to celebrate E3.
Players have until 23:59 BST on June 15 to pick up the Spartan Ship Set, which features Master Chief holding a spear at the bow and a hull painted in green in honour of his armour.
We're proud to unveil the @Halo-inspired Spartan Ship Set, made in partnership with our friends at 343 Industries. Earn it by battling in The Arena on the E3 show floor OR by playing #SeaOfThieves at any time between now and 23:59 BST on Saturday! pic.twitter.com/GOrjvzmBzc

— Sea of Thieves (@SeaOfThieves) June 10, 2019
There's also a new flag with Chief's helmet emblazoned on it and the sails feature a pirate-UNSC hybrid logo to let your pals and enemies know you're a Halo fan through and through.
If it doesn't appear in your cosmetics chest right away, try not to panic - Rare has said this could take up to 72 hours because it's E3 and they expect it to be busy.
A new Halo: Infinite trailer was revealed at the Xbox Conference and you'll be able to sign up to its beta test soon.