Sea of Thieves is celebrating its third anniversary with over 20 million players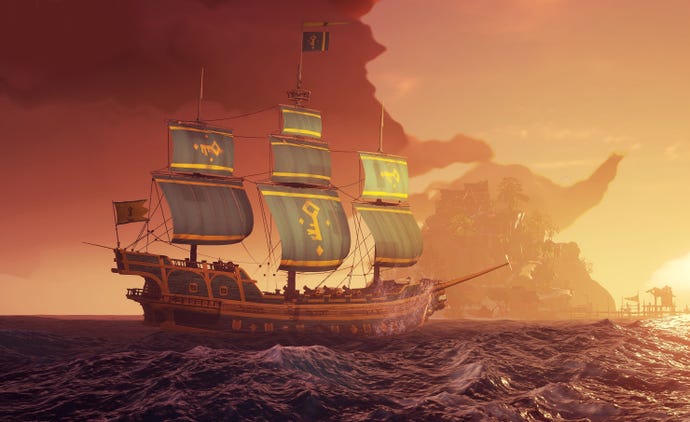 Sea of Thieves is celebrating its third year and the fact it has attracted over 20 million players.
It's hard to believe that Sea of Thieves is already three years old, but time flies when you're out there swashbuckling across the high seas.
The team at Rare is celebrating the game's third anniversary by handing out the Propersous Captain's Sails as a gift to everyone who logs in between now and March 25. Xbox Game Pass members will also receive the Jump for Joy emote during this time.
As part of Xbox Game Pass Ultimate Perks, members can now claim the Sea of Thieves Ocean Crawler Bundle for free from today through June 18.
If you have yet to pick the game up for yourself, the game is on sale for 50% off until March 21. So, ow is a great time to jump in.
Rare will also host a special Gold and Glory weekend starting tomorrow, March 19 until March 22. During this time you can earn double the gold and Trading Company reputation as well as extra Seasonal Renown.
The final set of Season One Twitch Drops is also up for grabs between March 19 and March 23 which comes with the remaining Gilded Phoenix equipment as well as the all-new Hornpipe Dance Emote.
Also, the final update to Season One goes live today, and features a brand new Vault Raiders Event starting March 25 and introduces new items to the Pirate Emporium including a free ROFL Emote and this weekend's anniversary Emporium sale.