S.T.A.L.K.E.R. spiritual successor rises from the radioactive ashes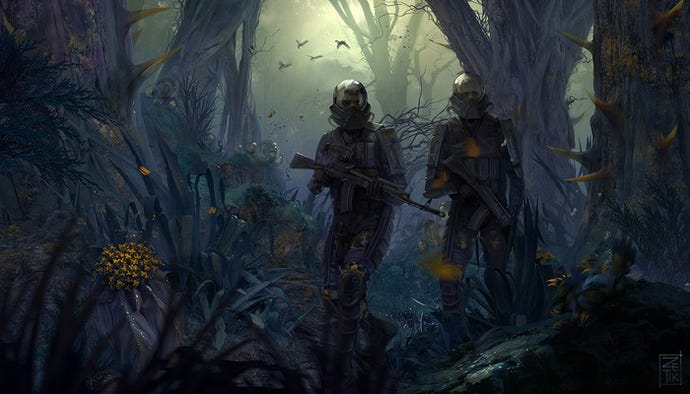 S.T.A.L.K.E.R. development veterans have banded together to build a spiritual successor to the cult favourite survival series.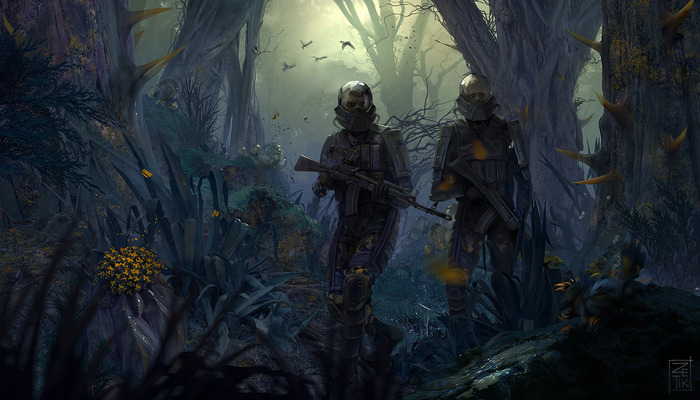 West Games is a team founded by Former GSC World and 4A Games staffers, which describes its first project, Areal, as "the definitive spiritual successor to the cult hit S.T.A.L.K.E.R. series".
"Ultimately, Areal is the culmination of everything that we want to see from a post apocalyptic game, and it's something that we can realize with full creative freedom because of the unique platform that is Kickstarter," West Games wrote.
Currently seeking $50,000 on Kickstarter, Areal is set after a meteorite delivers "an unearthly material called Metamorphite" to Earth, bringing about the collapse of civilisation. The story is based on a book by the same name by lead writer, Sergey Tarmashev, who looks and sounds like a dude you don't want to mess with.
Areal is set in a huge, colourful open world and has a non-linear story with consequential choices and no morality system. In an RPG-like system, the shooter combat is influenced by character traits, equipment, location, mutants and metamorphite-based abilities. Weapons can be modified and customised, and every weapon found will be unique.
There are no boundaries on the open world, although it is technically divided into three zones, which vary in frequency of anomalies, possible use of electronics, and danger. Getting around the huge world will be made easier with vehicles, although fuel is a concern, and vehicles can be damaged and repaired. The world of Areal is populated by various kinds of enemies, and a system called X-life "simulates life and adjusts to every action that the player makes".
"Accidental encounters with mutants and other foes brings new and completely dynamic combat situations that always differ from one another. This system dictates how enemies move and how they react within various environmental circumstances. With the help of X-life, enemies will move throughout various terrain obstacles with ease and extreme realism. They will dynamically adjust their play-style, combat characteristics and armor to suit the conditions that they are in," West Games claims.
Areal is expected on Linux, Mac, PC, PS4, Wii U and Xbox One in September 2015. I have already backed the living s**t out of it, obvs.
This is at least the second project to come out of the cancellation of S.T.A.L.K.E.R. 2 and collapse of GSC Game World; the other is Vostok Games' Survarium. You could also argue that the Metro series has its roots in S.T.A.L.K.E.R. as developer 4A Games was founded by former GSC World members who left before the closure.
Thanks, Polygon.