Riot Games Issues Statement Following Report of Sexist Workplace Culture
"We haven't lived up to our own values"

This article first appeared on USgamer, a partner publication of VG247. Some content, such as this article, has been migrated to VG247 for posterity after USgamer's closure - but it has not been edited or further vetted by the VG247 team.
A new report from Kotaku today shed light on the workplace culture at Riot Games, the studio behind the popular online MOBA game League of Legends. The report, which documents women employees are treated at the company, paints a picture of rampant sexism and a dominating "bro-culture" at Riot Games.
We reached out to Riot Games for a statement in light of the new report and the company responded with the following:
This article shines a light on areas where we haven't lived up to our own values, which will not stand at Riot. We've taken action against many of the specific instances in the article, and we're committed to digging in, addressing every issue, and fixing the underlying causes. All Rioters must be accountable for creating an environment where everyone has an equal opportunity to be heard, grow their role, advance in the organization, and fulfill their potential.
From the beginning we've had a zero tolerance policy on discrimination, harassment, retaliation, bullying, and toxicity. As we've grown, we've made progress, and we've continued to put resources behind our Diversity & Inclusion programs as part of constantly improving Riot. We recognize we still have work to do to achieve our goals, which starts with listening to feedback from Rioters and others, and providing Rioters with the guidance and resources they need to uphold our values. You can read more about our D&I work here: https://www.riotgames.com/en/work-with-us/diversity-and-inclusion.
The Kotaku report details women employees at Riot, current and former, who describe a culture dominated by their male coworkers and supervisors. The women who spoke out for the report, sometimes under conditions of anonymity, highlighted episodes where they were passed over for promotions, routinely docked in peer reviews for their personalities rather than skill, subject to questions of authentic gamer "cred", and victim of sexist comments from peers and bosses.
One particularly damning episode was when one woman detailed how her plans during a meeting were ignored by male colleagues. But when she asked a male coworker to present the same idea at a later meeting, "Lo and behold, the week after that, [he] went in, presented exactly as I did and the whole room was like, "Oh my gosh, this is amazing.'"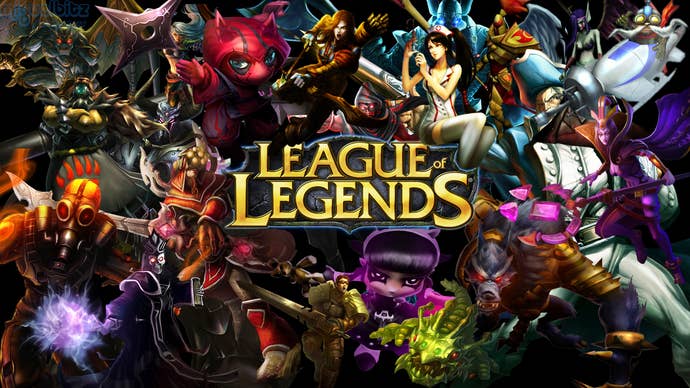 Though Riot says that data is unreliable, the report shows that only 20 percent of the company's workforce is comprised of women. What's more, of the 23-person senior leadership team, only 2 are women, Oksana Kbushyna Riot's head of platform, and Laura DeYoung Riot's head of art who just joined the leadership team in June 2018.
To hear the women in the report, detail their experiences with sexism at Riot, even with diversity teams working to aid in the interview, hiring, and workplace experiences of minorities and women is tough, and demonstrates that much more work is still required. Unfortunately workplace discrimination is still rampant and at DICE 2018 Xbox head Phil Spencer said that "Toxicity is a threat to our entire industry."
Riot Games is the developer of League of Legends, an online battle arena game released in 2009. Riot hasn't released any other title, but League of Legends is one of the most popular online games with over 67 million players a month as of January 2014.