Resident Evil Village comes to iPhone and iPad soon
Resident Evil 4 Remake will also be arriving on Apple devices at a later date.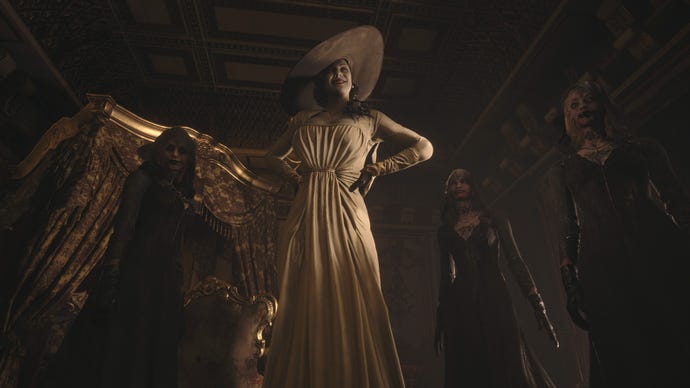 When I first heard of Resident Evil Village coming to iPhone and iPad, I was overjoyed. That was until I realized I'd have to fork out for a whole new iPhone from Apple if I wanted to play Village from my mobile.
Alas, being able to run one of the best horror games - Resident Evil Village - from your smartphone is quite the technical feat, and one that I can't quite believe until I see it for myself. On that note, those who own the all-new iPhone 15 Pro or iPhone 15 Pro Max will be able to play Village from the comfort of their handheld device as soon as October 30.
If you happen to own an iPad Air or iPad Pro that's in possession of an M1 chip or better, you'll also be able to play Resident Evil Village from your Apple device, albeit with a larger screen!
The game will set you back 4990 yen in Japan, with the Winters Expansion DLC priced at 2000 yen. That's approximately £27.50 for the base game and £11 for the DLC here in the UK, but prices could be subject to change upon its launch on iPhone and iPad.
If hanging out with the horrifically delightful Lady Dimitrescu isn't your idea of a good time, but watching Leon Kennedy in his prime is, there's more good news.
A port of the Resident Evil 4 remake for iPhone and iPad is also on the way, with a release date on the Apple App Store of 'December 31, 2023'. This is just to be 'expected', so it's likely that the date will change. Either way, it looks like we'll be closer to Christmas than Halloween by the time we see Leon Kennedy in action on our iPhones.
Are you one of the lucky few with an iPhone or iPad that has an M1 chip or later? If so, let us know if you're looking forward to gaming from your phone, and what other titles you'd love to see ported to Apple's devices.