Resident Evil 7's second DLC pack is out now on PS4 - here's what you get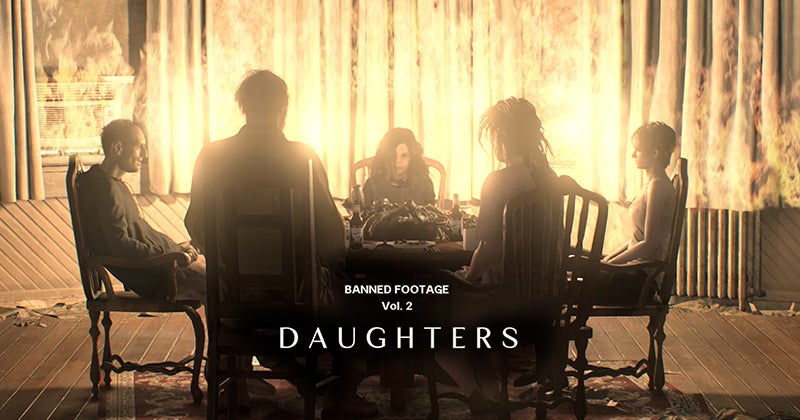 More scares have arrived, if you're so inclined.
Resident Evil 7 is a pretty great game that drags the survival horror series back to its roots - but one element of those roots is a shorter, replayable experience in general. If you're tired of the main campaign, however, Capcom has you covered in the form of two DLC drops for the game.
The first launched last month on PS4, while today marks the release of the second: Banned Footage Volume 2. This DLC pack is now out on PS4, and it contains three all-new story chapters. The DLC will begin to arrive on Xbox One as of February 24th, too.
Banned Footage Volume 1 contained three different slices of gameplay which we reviewed (it's pretty good) and covered in our guide. Volume 2 is much the same, containing three different ordeals for you to work through:
21: Gamble life and limb in a deadly game run by Lucas Baker.
Daughters: See what the Baker family was like before the tragic events of Resident Evil 7.
Extra Mode – Jack's 55th Birthday: Race against the clock and feed Jack tons of food in this comical extra game mode separate from the tapes and story of the main game.
The first two modes are canon to RE7's main storyline, filling in some smaller gaps of knowledge from the main game much in the same way as the tapes featured throughout the story do. The final mode, Jack's 55th Birthday, is non-canon and not so serious. That last mode also doesn't support PSVR, presumably because it does some rather different stuff with the RE7 engine.
We're about to jump in and find out how good it is, so we'll report back soon. Banned Footage Volume 2 is $15 on its own or comes alongside volume 1 and an as yet unknown story expansion as part of the $30 season pass.