Report: EA poised to buy Angry Birds publisher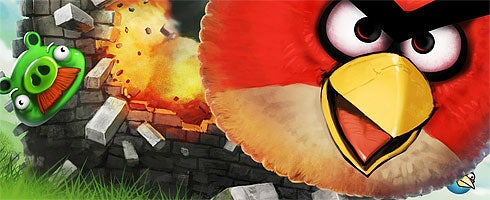 AllThingsD, citing "sources," is rumouring that EA's about to buy UK-based Angry Birds publisher Chillingo.
The site's putting a figure between $80-200 million.
Intel is also described as being interested in the firm, as are Gameloft, Activision Blizzard, DeNA and even Microsoft's gaming unit.
But the site's sources said EA is the main company targeting Chillingo.
Angry Birds is a Rovio-developed mobile game where the player throws birds at pigs. Who knew?
A recently-released free Android version was downloaded 2 million times in two days.
The game originally released on the App Store in December 2009. By August 2010, said the iOS version sold 6.5 million units, while the free trial version was downloaded 11 million times.
The App Store SKU costs 99 cents.