Red Dead Redemption video shows pre-order incentives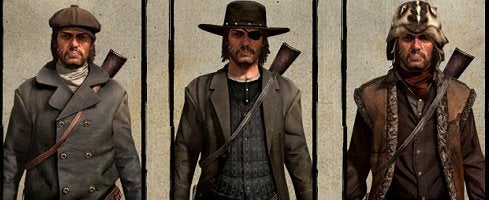 Rockstar has sent over a new Red Dead Redemption video detailing the GameStop pre-order incentives for the game.
Those who pre-order Red Dead Redemption through GameStop will have access to one of three exclusive outfits for John Marston, but even if you don't pre-order, you can still vote on the threads through here.
Announced back in December, each outfit has its own unique in-game advantages and will be unlockable through bonus side mission challenges.
You can vote once a day, every day until February 17 and the game's slated for PS3 and 360 April 27 and 30 in the US and UK, respectively. Watch the video below.