The PUBG Sanhok Event Pass is $10, has 30 levels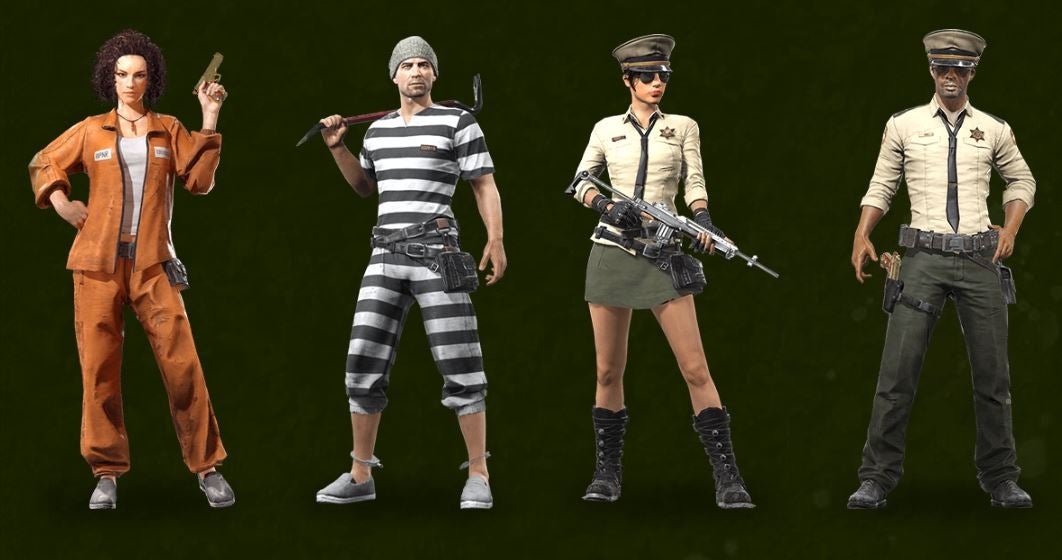 We finally have solid details about the first PlayerUnknown's Battlegrounds Event Pass.
First announced overnight, the PUBG Sanhok Event Pass is not unlike the Fortnite Battle Pass.
In that you buy a pass, and it tracks your progress across a multitude of missions and offers a few different rewards along the way. The Sanhok Event Pass is priced $10, and you can buy five levels for $5 if you need a push.
This is going to be one of many, and it'll be available alongside the Sanhok map official launch this Friday, June 22 all the way until July 21.
The Sanhok Event Pass consists of 30 levels of daily, weekly, and map-specific missions. Anyone can tackle the challenges and their progress will be tracked regardless of whether or not they purchased the pass. However, seeing as this is the Sanhok Event Pass, only those who buy it will have access to the Sanhok missions within.
This is important because completing these Sanhok missions will unlock exclusive, themed-outfits and a Jungle skin for the SCAR-L.
You'll also earn XP towards the next level/unlock simply by playing the game. For every five minutes you survive in a match, you'll earn 2 XP points (up to 80 per day). This is doubled for owners of the Event Pass to 4 XP for every five minutes spent alive.
The timer icon denotes temporary items.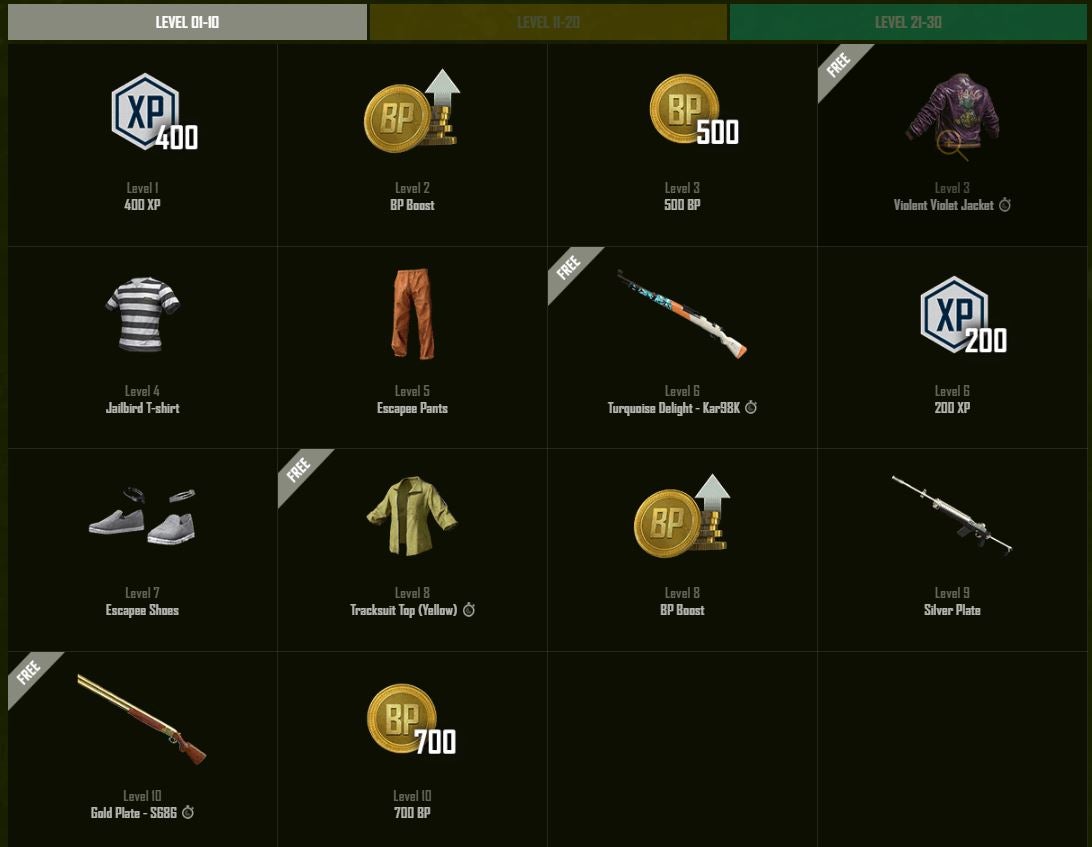 You have 30 rewards in total to earn (one for each level gained) that range from BP, XP, weapon skins, and clothing items and accessories. However, a few of these will expire at the end of the season regardless of whether or not you own the Event Pass.
For non-owners, all items will expire, not just the temporary items. You can, however, buy the pass at any time during the season if you want to keep the non-temporary awards.
All players, regardless of whether or not they own the pass, will also get a free in-game name change upon reaching level 16. At level 20, all players will receive the Snowflower parachute skin.
All of this is available to test now on PUBG's test server, if you can't wait until Friday.