PUBG introduces MGS-style Fulton balloons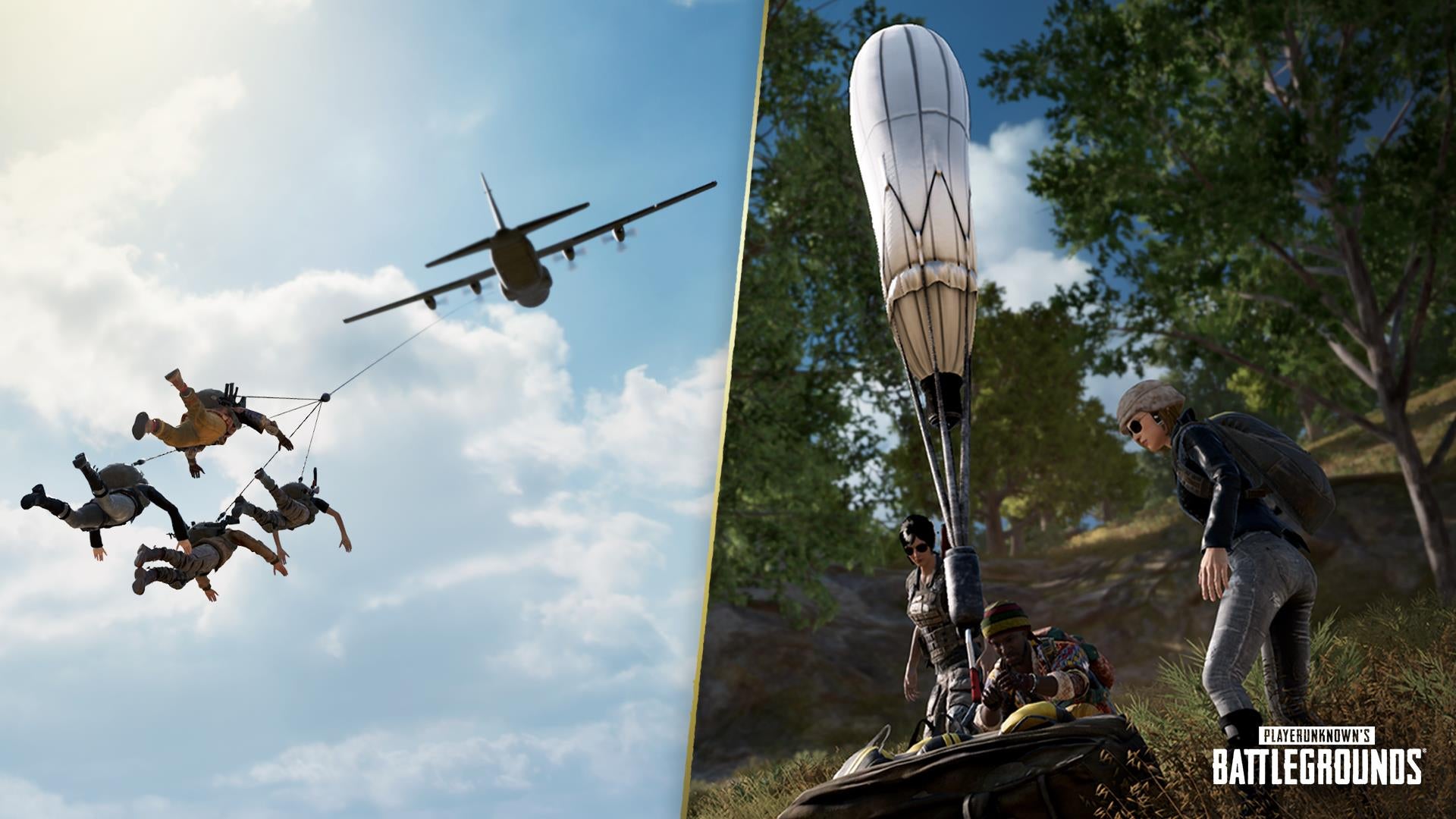 Some hot air can save your ass in the battle royale hit.
You can now quickly move to PUBG's safe zone using balloons.
In an update on the game's website, developer PUBG Studio revealed the new Emergency Pickup item, which sees players hoisted up into the air by a balloon that is then hooked onto a plane passing overhead. This is one way of quickly reaching the circle, or can be a means of escaping a spicy situation.
There's a lot of risk to using the Emergency Pickup, though. The item is pretty heavy and – like the game's flare gun – can draw a lot of unnecessary and unwanted attention. It takes 60 seconds for the plane to arrive, giving your foes plenty of time to ambush you. When you've been picked up, you can't shoot but still can take fire, which is less than ideal.
If this balloon technology looks familiar, it's because it was a feature in PSP title, Metal Gear Solid: Peace Walker, as well as 2015's Metal Gear Solid 5: The Phantom Pain. It also made an appearance in 2008's The Dark Knight, being used to whisk Christian Bale's Batman away from a Hong Kong skyscraper after he decided to do a bit of, er, "freelance extradition" for Gotham City Police Department.
Incredibly, this is an actual real technology that was developed in the 1950s and used by the CIA, as well as the US Air Force and Navy.
Emergency Pickup is one of a few tweaks that PUBG Studio is adding to PUBG as part of Update 11.1 for the game's test server. The developer has also added an additional ten Mastery Medals and has reintroduced the smaller Paramo map, as well as the usual smattering of weapon rebalancing.
Playerunknown's Battlegrounds launched back in March 2017 and helped ignite the current trend of battle royale games. PUBG Studio parent company has said that there are a number of new titles in the series in development. The Korean firm has revealed two PUBG projects in progress; one – coming to PC and console – is "PUBG-related" while another is the mobile battle royale game, PUBG: New State.
That's on top of Striking Distance's The Callisto Protocol, which was announced at The Game Awards 2020.