PS5 restock: where to find and buy PlayStation 5 consoles
Here's all the retailers with PlayStation 5 consoles in stock.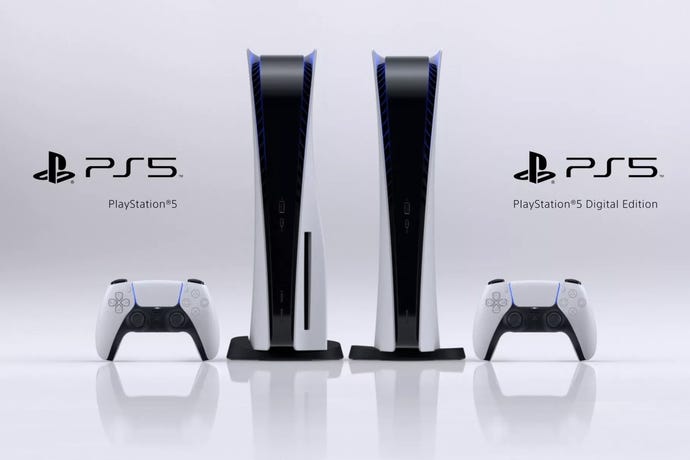 Latest: 20/04/2022 PS5s have been re-stocked today at Game. All consoles and bundles are currently per-order only to stop scalping, but will be released on the 26th of April. Stock is also available at Very this morning. The console is still in extremely high demand. The good news, though, is that retailers are getting more PlayStation 5 consoles throughout March. They still sell out again in a matter of minutes, so you'll need to be quick if you want to snap one up. Below we've got all the latest restock info at all the key retailers so you can be in the best spot to secure a PS5.
As you'll see from our PS5 review, the console really is a next-generation machine, and it already has a handful of absolutely banging games like Elden Ring, Horizon Forbidden West, Spider-Man: Miles Morales, Returnal and many more. All of these really show what Sony's latest hardware is capable of – even at this early stage.
But don't let the fear of missing out get you down if you haven't already got your hands on a PS5. Sony will be doing everything it can to make sure PS5 restocks are regular and consistent throughout the foreseeable future, because… well, they want to keep selling consoles. Below we've laid out all the best options, and we'll be updating this regularly as we go forward. Best grab them while you can, too - Sony is already starting the process of discontinuing the previous PS4.
PS5 console restock
In the vast majority of retailers, PS5 costs $499.99/£449.99/€499.99. For your money, you get the PS5 console and a PS5 DualSense controller. You can also get the PS5 Digital Edition for $399.99/£359.99/€399.99. Some stores are offering more expensive bundles instead including games, accessories and other gubbins as a way to dissuade scalpers and bots from buying. It's had limited success.
PS5 ($499.99/£449.99/€499.99):
PS5 Digital Edition ($399.99/£359.99/€399.99):
PS5 Accessories
While we may be struggling for PS5 consoles, the full raft of PS5 accessories are still available to buy in the US and pre-order in the UK, including the rather excellent DualSense controller. Popular items like the DualSense Charging Station and Pulse 3D Wireless Headset are sold out at some stores, but there's good availability of most other items.
Amazon US:
PS5 Games
As for the PS5 launch games, specifically, here's where you can buy them online in the UK and the US.
Amazon US:
Amazon UK:
Once you have your precious PS5 we have plenty of help and advice for you, like how to transfer PS4 game saves and use the PSVR on a PS5, as well as how to turn off your console using the controller and what Rest Mode does.