PS5 review: The joy of discovery and a real feel of next-gen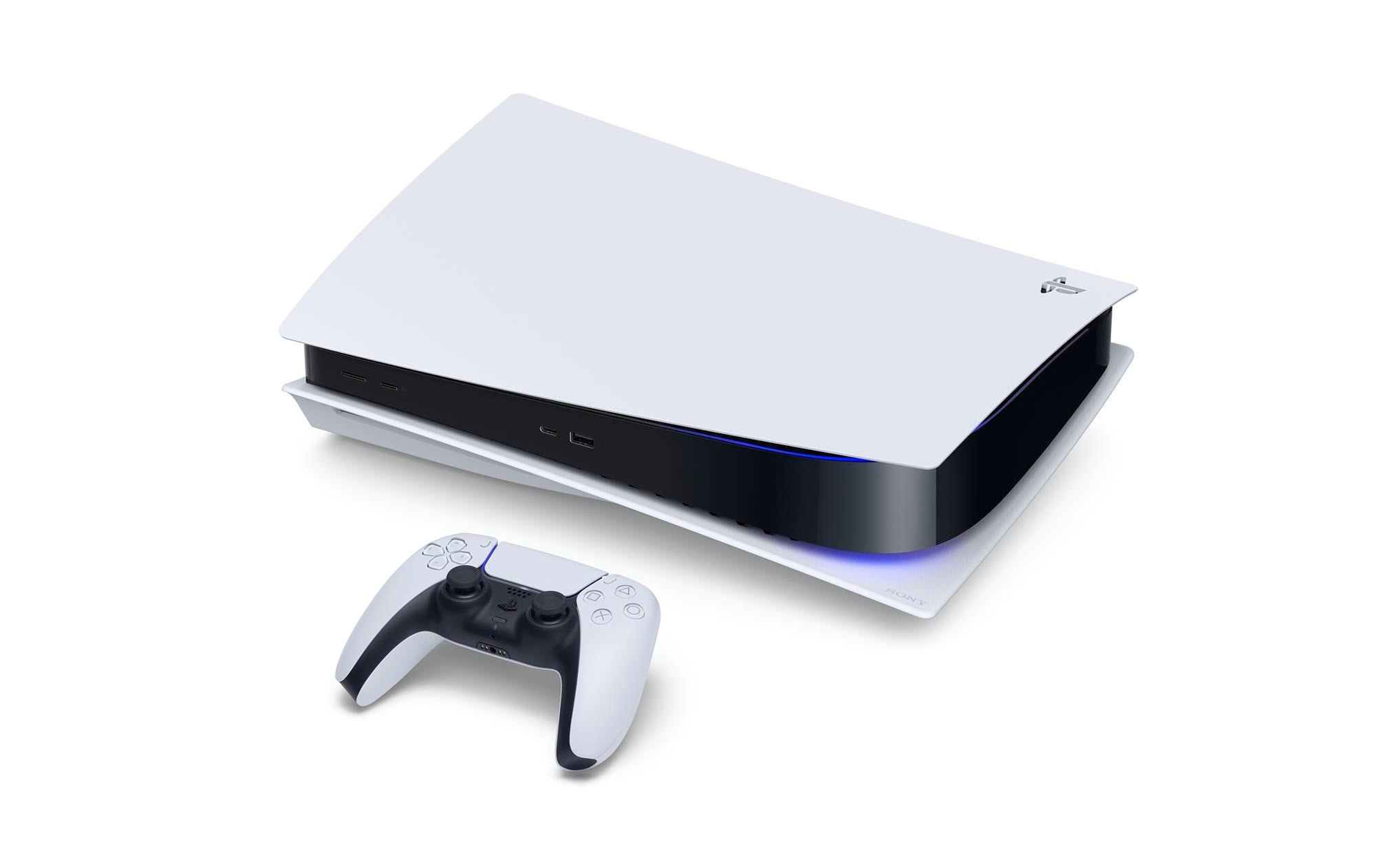 A new UI, incredible load times, and fancy controller make the PS5 feel like the real next-gen deal. Our PS5 review has all the details.
I'm a big fan of new things. Discovering a new author, trying a new restaurant, finding a great TV series that's got six seasons, working out how my son's new toys work, tasting a new Pepsi Max flavor. The PS5, as honkingly huge as it is, can't be labelled "safe" or "more of the same". From the moment you see the console in the flesh for the first time, it's obvious that Sony wanted to produce something different. While the current console kings could have delivered another square box, loaded it with a largely similar user interface, and packed in a tweaked but ultimately samey controller, what we've got is a new machine for a new generation. There's a joy in discovering the ins and outs of a new bit of tech, and the PlayStation 5 delivers in spades.
This isn't like things were before
Once the initial setup is complete the PS5 experience initially feels a bit like you turned on a PS4 in a parallel universe. Things sort of look familiar but they're not the same. Games and Media are split (I can't talk about the media functionality yet, sorry), but there's still a row of thumbnails on the Home screen showing your most recently played and installed games, but the set of menus and options above this on the PS4 are gone. Pressing the PS Button will launch the Control Center lower nav bar and show a number of quick-launch options for your active game.
For Astro's Playroom, the pre-installed 3D platformer from Sony, pressing the PS Button gives you options to jump into certain stages, with each tile showing how much progress you've made in specific tasks. This eliminates the need to go into the game and navigate to a zone. If supported properly, this functionality should save even more of your time and let you get into the part of a game you're interested in playing without first booting into the game's main menu.
If you're wondering, the PS5's suspend feature seems to be exactly as it was on PS4. This means you can quickly jump back into exactly the spot you left off playing, but it only works for one game and doesn't retain the suspended state if you completely turn off the console. This is a tad disappointing compared to the Xbox Series X/S' multi-game support, which lets you switch between a handful of in-progress games and even works if you power up again from a complete shutdown. The quick launch options make up for this slightly, but I prefer the Xbox solution.
For some people, the PS5's requirement on the user to learn system functionality might well be a negative, but I feel like I'm experiencing the launch of a new console with Sony's behemoth. In truth I find the latest Xbox UI to be excellent, but when my Series X arrives on November 10 there'll be precious little to discover, and that's the downside of uniformity.
Something I can't see anyone being unhappy with is the DualSense controller. I honestly think the new PS5 controller will radically make people rethink their multiplatform buying decisions. It's an awesome bit of technology and one of the real highlights of my early days with Sony's new console.
What did that loading screen say?
I haven't done any direct comparisons between the PS5 and Xbox Series X/S, but I can safely say that the load times in PS5 games are ludicrously fast. In Astrobot they are quick enough to barely have a thought about, allowing you to nip about between the game's zones in a blink of an eye - or at least a bunch of blinks. The aforementioned quick launch tiles take you to the part of the game you're after almost like you're starting a movie on Netflix. Marvel's Spider-Man: Miles Morales gets you into the game quicksmart, too, although the open-world by nature eliminates the need for too many load screens, leaving fast travel to highlight the rapid loading.
Capcom's Devil May Cry 5: Special Edition, a game that bothered me on the previous generation of consoles due to its lengthy and frequent load screens, is transformed. If you choose to let the game move directly into gameplay after loading you simply can't read all the hint text on offer, and those trips to talk to Nico about upgrades are no longer the bookended by slightly annoying loading - it feels instantaneous. The only sadness at the moment is that I'm yet to play a game that takes advantage of this loading speed to enhance game design, but I'm sure that will come with Ratchet & Clank: Rift Apart.
Old games get a spruce up
Let's just get this out the way first. Sony's backwards compatibility offering isn't as impressive as Microsoft's on Xbox platforms. Part of this is down to Sony's unwillingness or inability to get PS3 and older generation games running on the PS5. Aside from select PS2 titles released as games on PS4, the only way to play anything before the PS4 on the PS5 is via the PS Now service, and specifically the streaming side of it. This is a shame given the rich back catalogue of PlayStation titles and given what Xbox owners get with their consoles. As much as I appreciate the work that's gone into Xbox back compat, Sony has a veritable treasure trove left unopened that would be wonderful to play in 4K.
Anyway, what's on offer is solid. Currently I've not run into any compatibility issues with PS4 games running on PS5, but the test pool hasn't been huge. Sony Bend's Days Gone has received an update to allow the PS5 to hit 60 frames per second while the game renders at what looks like 4K - I'm not a pixel counter, but it looks sharp. This is a pleasant leap from the 30-ish FPS of the game on PS4, and a lovely example of what is possible if a developer wants to offer an update without necessarily overhauling the whole game. Other PS4 titles from Sony haven't been updated yet, but Ghost of Tsushima is due a similar patch. It's worth noting that games with dynamic resolution and uncapped frame rates will benefit automatically from the PS5's power, but hardcoded limits can't be overcome without dev-issued updates.
PS5 review verdict: Next-gen has finally arrived
There's more to PS5, but I've yet to see how everything works outside of promotional materials. The tips videos that will give you guidance if you're stuck in a game are either not available yet or very well hidden. I've also not yet got my hands on key launch title, Demon's Souls. While pre-release videos certainly look mighty impressive, I'd have liked to see just how it holds up running on a PS5 right in front of me. Assuming there's no unpleasant surprises, Demon's Souls is a real next-gen treat from a visual perspective and as a launch title clearly signifies that great things lie ahead for the PS5.
A console launch's success generally comes down to the new next-gen games. This time around both Xbox and Sony have slim pickings on that front, but Sony does at least have Demon's Souls as its launch jewel (and Spider-Man: Miles Morales as a crowd-pleaser). Sony also beats Xbox in delivering a pure sense of newness. Spending $499 on a new console is by no means a small outlay, and for that kind of money it's important to feel excited. I'm looking forward to getting a Series X, but I'm excited about the PS5, its superb controller, slick new UI, and that glimpse into next-gen with Demon's Souls. For me, if you're after that new generation thrill, PS5 is currently the only choice.
Disclaimer: Sony provided a retail PlayStation 5 console for the purposes of this PS5 review and related coverage.