Here's everything changing in the Demon's Souls remake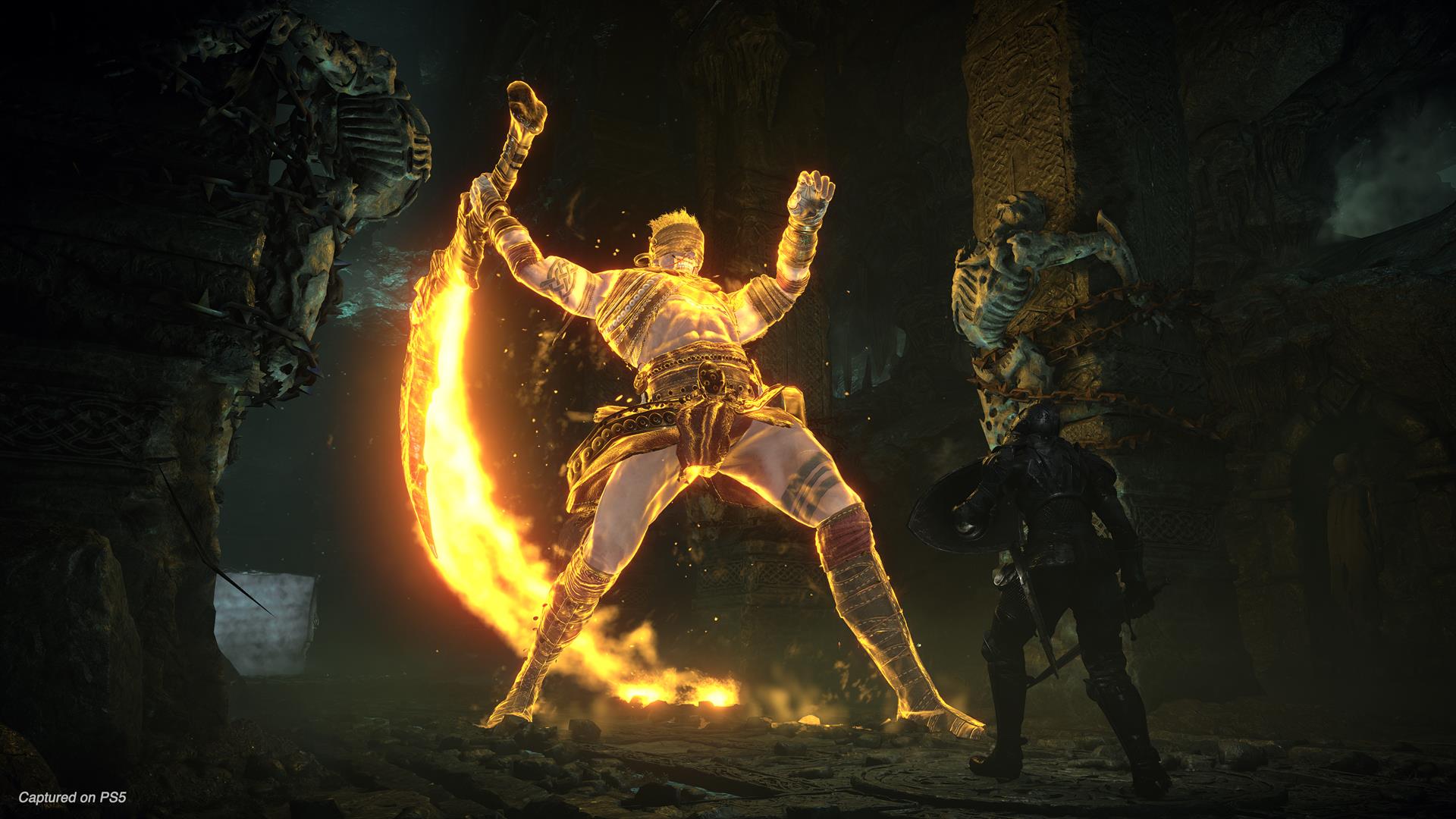 Sony has blown the doors wide open on Demon's Souls, and there's plenty for us to chew on.
Today, Demon's Souls developer Bluepoint showed off new gameplay, and opened up about a number of the remake's updated mechanics, and which parts have been kept true to the original.
We've been reading the previews that dropped earlier today, and we thought we'd round up some of the biggest takeaways for fans of the original.
World Tendency
The notorious World Tendency system has not been axed in the Demon's Souls remake. World Tendency is a system that controls enemy difficulty, loot quality and governs certain other events. When a player's Tendency is white, enemies are easier but don't drop rare loot, and the opposite is true for black Tendency. Playing the game offline means only your actions throughout control this balance, but online play opens you up to a community-shared World Tendency state affected by everyone.
Bluepoint's first goal was to make that system clearer, so that players know where they stand. This is done through updated UI.
"I think the original game's problem was that [World Tendency] wasn't shown, right? You couldn't really understand where the tendency was," creative director Gavin Moore told IGN. "What we have done is try to improve World Tendency through the UI. So, you should be able to understand which state the world your tendency is in for playing the game."
Healing
Demon's Souls players will remember how utterly broken the healing grass system was in the original, seeing as you could carry so much of it. In the Demon's Souls remake, the various healing grasses will return, but Bluepoint made a big change to how they work. In a word: weight. Very simply, the more healing grass you hold, the heavier your character is going to be.
The more effective a blade of grass is, the heavier it's going to be to hold. Moore confirmed this new implementation to Polygon, adding that players will, in general, have a more limited supply of healing grass this time around.
Rolling and animations
Being the first Souls game, animation quality in Demon's Souls was a bit below the level future FromSoftware games displayed. Rolling, for instance, was only locked to four directions, which made it a bit awkward to play in later years, especially after experiencing FromSoftware's modern work.
You will be happy to know that rolling is omnidirectional in the Demon's Souls remake, with eight-way support. "So we actually have omnidirectional, so you can roll in eight directions," Moore revealed in a Gamespot interview.
"The game came out 11 years ago now, which is a long time ago in gaming history, so a lot has changed since and people's expectations of what a game should be has changed a lot. So we had to make sure that we made quality-of-life improvements to the game that people expect."
Though combat animations are updated, Moore says the cadence of combat has not changed. Animations may have a bit of heft to them now, but they're about the same length in the remake. Bluepoint's focus was instead to make them feel better than the original, something the team leaned on the DualSense controller's haptics engine to accentuate.
"You don't want to change the cadence of the actual animations or change how they play because that changes the gameplay and changes the game," Moore explained.
"But we could make the combat grittier and darker if we added haptic, so you can feel metal strike metal, and it really enhances the feeling of the game. You can really feel that boss when he swings that attack and you block it. You can really feel that through the controller."
Camera
If you've been keeping up with official Demon's Souls remake trailers, you may have noticed that the camera is positioned closer to the character. This is something fans pointed out could become a problem in tight spaces, and may even force gameplay to lean unnecessarily into the cinematic.
For starters, Moore confirmed that those who don't like the new camera will be able to toggle the old camera distance on at any time. As for the new camera, the creative director explained that it's one of those things that needed to change to meet the expectations of a modern audience.
"When we decided to have a look at the camera, for instance...we changed the camera position slightly, and we made sure that it doesn't run through the walls and get stuck on collision and all those sorts of things," Moore told IGN.
"That doesn't mean that we don't have an option in the game so you can turn on the old camera if you want to. You can do that. We preserve all of that. It all exists there for the user to switch on and off as they wish."
In general, the remake includes very little in terms of new content. There are some new weapons and such, like what we saw with the deluxe edition and pre-order bonuses, but nothing really beyond that. The Sixth Archstone, for instance, is not in the game. That said, just like the game's visuals, the soundtrack and dialogue have been entirely re-corded to bring them both up to modern standards.
And, as initially revealed, the remake can be played in 60fps at dynamic a 4K resolution. It also offers a native 4K, 30fps mode for those looking to push visuals to their limit.
There's more at the links above, so do click through to read the full interviews. Demon's Souls is out beginning November 12 on PS5.