Portal 2 to feature PS3-PC/Mac cross-platform play, Steam key included with PS3 version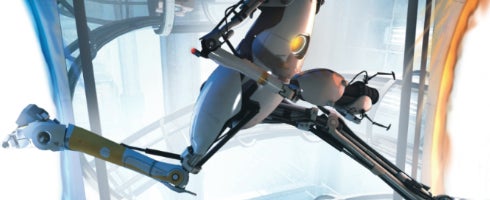 Valve's just confirmed that Portal 2 will feature cross-platform play between PS3 and both PC and Mac owners of the game when it releases in April.
Features also confirmed a "persistent cloud-based storage of PS3 saved games" as well as cross-platform chat on PS3, PC and Mac.
Valve's also confirmed it'll include a "Steam Play" of the game with every copy of the PS3 version, which means a Steam key for the PC and Mac version will be included.
"We made a promise to gamers at E3 that Portal 2 for the PlayStation 3 would be the best console version of the product," said Valve boss Gabe Newell.
"Working together with Sony we have identified a set of features we believe are very compelling to gamers. We hope to expand upon the foundation being laid in Portal 2 with more Steam features and functionality in DLC and future content releases."
Portal 2 for PS3 was announced with full Steamworks support at E3 last June during Sony's press conference by Newell.
Portal 2 releases on April 18 in the US and April 22 in Europe for PS3, 360 and PC.