Pokemon Go Fest 2021 brought in $21m over a span of two days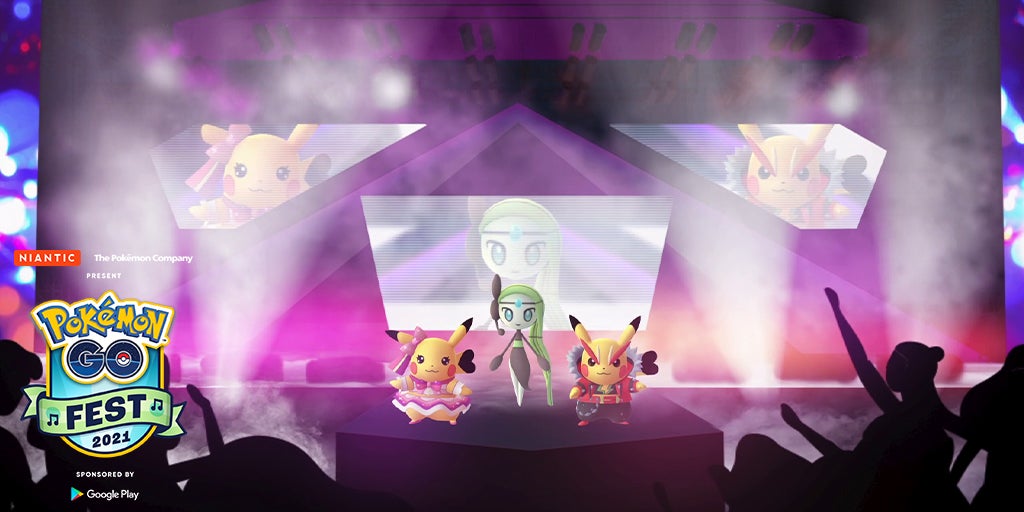 Pokemon Go Fest 2021 was held last weekend, and it was a success for both players and Niantic.
Like last year's event, Pokemon Go Fest 2021 was held as a virtual event, which was great for millions of Trainers all over the world.
What was also great, for Niantic at least, is that the company earned $21 million over the course of the weekend of July 17-18, according to Sensor Tower (via Eurogamer).
There were other large numbers attributed to the festivities though, as Trainers all over the globe were lucky enough to catch over 1.5 billion Pokemon. These folks also spun over 900 million PokeStops and completed over 23 million raids. They also collectively walked over 125 million kilometers (77.7 million miles).
On the first day, Trainers were able to choose between Rock or Pop Pikachu and there was a special show in-game with themed Pokemon. Mythical Pokemon Meloetta even made an appearance, marking the first time Trainers were able to encounter and catch it in the game.
Mythical Pokémon Hoopa appeared the second day and there was a wide assortment of Legendary Pokemon appearing in raids. I was lucky enough to catch two Legendaries: Zekrom and Reshiram. They were the only ones that didn't keep popping out my Poke Balls despite great and excellent throws - and tons of berries given to them.
Unfortunately, I didn't catch a Xerneas, which is my favorite. Time ran out on the raid, and it turns out, another trainer and I had forgotten to revive our strongest Pokemon after finishing up the Zekrom raid. So, it was our own fault. Oh well, there's always next time I suppose. And my poor Mom, she didn't catch one Legendary all day. She was pretty bummed.
Also, thanks to folks completing all global challenges during the event, players will now recieve Ultra Unlock bonuses. Niantic said to stay tuned for more details on those soon.
Anyway, Pokemon Go Fest 2021 was a successful venture for all involved. Hopefully, if you play, you didn't miss out on all the fun.