Physical Baldur's Gate 3: Deluxe Edition releasing in 2024 comes with all sorts of goodies
And it won't break the bank either.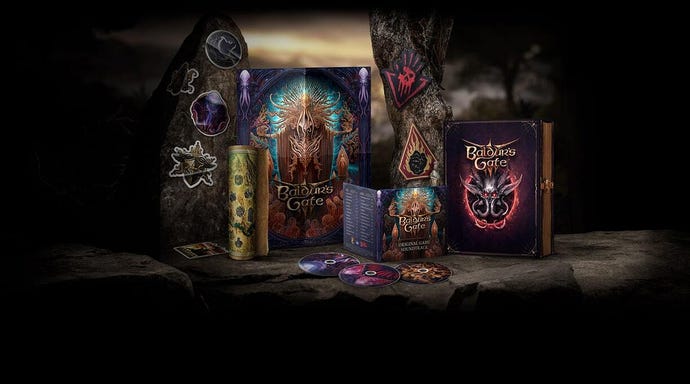 Larian Studios has announced a physical Baldur's Gate 3: Deluxe Edition, set to release during the first quarter of 2024.
Set to run you $79.99 / €79.99, the Deluxe Edition comes with the game on disc for consoles and a digital key on PC with an installer on DVD. The Xbox Series X/S version has three discs, and the PS5 version has two discs.
All versions of the Deluxe Edition come with the original soundtrack on three discs, a 600x180mm double-sided map, 32 stickers, two patches, and a Mind Flayer poster, all included in a collectible game box.
It also includes DLCs such as the Bard Song Pack, Divinity Item Pack, Exclusive Dice Skin, Paintings from Rivellon, and an Adventurer's Pouch.
Digital bonus content includes the digital OST, digital artbook and some digital character sheets.
Baldur's Gate 3: Deluxe Edition is available for pre-order now through here.