Persona 5 debuts at UK No.1 with the biggest launch of the series to date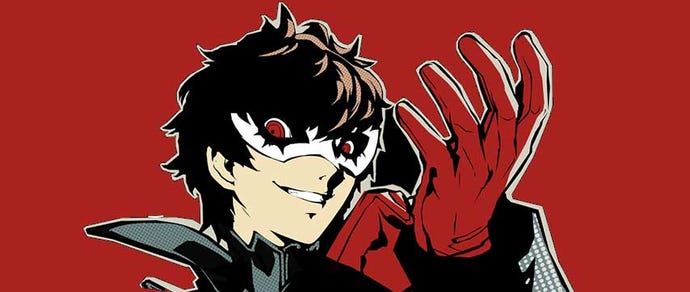 Atlus gets their first UK No.1 with Persona 5.
Persona 5 released last week and it would seem that everyone loves it if the review scores are anything to go by.
The UK charts suggest you echo the sentiment, as the game made its debut at No.1.
Persona 5 is the first JRPG to reach No.1 on launch since Ni No Kuni in 2013. Final Fantasy 15 only managed No.2, but it released at the same time as FIFA 17, so it did pretty well considering.
This is Atlus's first ever UK No.1 and the biggest launch for the series as a whole, with global shipments reaching 1.5 million last week.
Mass Effect Andromeda has been bumped down from the top spot to No.5 after a 53% drop in sales. Ghost Recon: Wildlands and LEGO Worlds have clung onto No.2 and No.3 in the charts respectively. Meanwhile GTA 5 has somehow moved up to No.4. It's been a fixture in the top 5 for weeks now.
FIFA 17 and The Legend of Zelda: Breath of the Wild have both moved up a spot, sitting at No.6 and No.7. The PS4, Xbox One, and Switch versions of LEGO City Undercover also released last week and the title is back in the top 10, at No.8.
You can check out this week's chart below:
Persona 5
Tom Clancy's Ghost Recon: Wildlands
LEGO Worlds
GTA 5
Mass Effect Andromeda
FIFA 17
The Legend of Zelda: Breath of the Wild
LEGO City Undercover
Call of Duty: Infinite Warfare
Overwatch