A crimewave is coming to your PS4 and Xbox One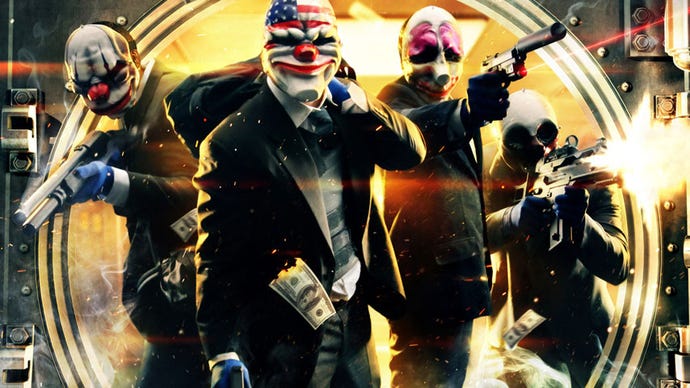 Payday 2: Crimewave Edition has been confirmed for PS4 and Xbox One. The new-gen console edition will be more than a vanilla release too. You might say it'll be... a steal? I'll get my coat.
Speaking of games that are about crime, you can check out my raw Battlefield: Hardline PS4 gameplay with commentary right here. Stuff explodes. You lot like that right?
In a press release sent to VG247 today, Payday 2 developer Overkill Software and publisher 505 Games announced that hot on the heels of the PS3 and Xbox 360 editions receiving new updates and DLC, the game is also coming to PS4 and Xbox One.
It's called Payday 2: Crimewave, and we've been told that it's going to come with, "enhanced features and all the extra bells, whistles and glitz that you'd expect from Xbox One and PlayStation 4"
Sound good? Nice.
Fans out there reading this would do well to check out my big interview with former Battlefield man David Goldfarb about he and his team took Payday 2 from a 1.5 addition to the first game and turned it into what you see today. What he says is actually fascinating.