Nvidia releases tech demo for GF100 graphics chip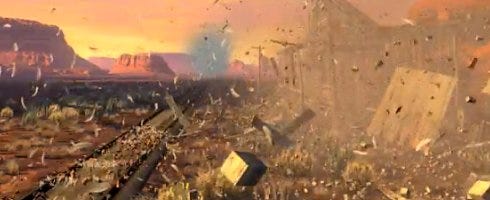 Nvidia has revealed its "GF100" graphics chip, and released a tech video to show just how awesome the thing is with its "3 billion transistors".
Apparently, the chip also contains double the "CUDA cores of previous generation GPUs, has a high speed GDDR5 memory interface, along with full DirectX 11 support," reports BigDownload.
Also known as Fermi, this splendid piece of tech can supposedly run FarCry 2 at 84.3 frames per second and Dark Void at 76.82 frames per second, both with maxed out resolution, according to FiringSquad.
While all that sounds like the fucking bees knees to us, Nvidia has yet to reveal a launch date, the clock speed, and more importantly - the price.
Watch the tech video for yourself over on Joystiq.