NPD: Extreme gamers play 48 hours a week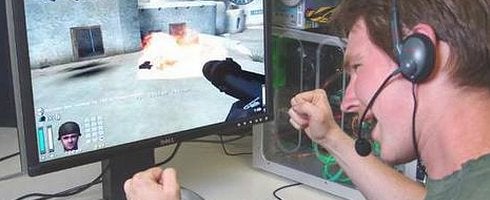 NPD has issued a new report called Gamer Segmentation 2010, and according to research from the firm, the most extreme gamers play for 48.5 hours a week.
On the less extreme end of the spectrum, gamers ages 2 and older spend 13 hours per week playing games - which is up form12.3 hours in 2009.
The study found that hours spent playing both console and PC games increases over last year with console games increasing 9 percent and PC games increasing 6 percent. The number of hours gamers spent playing portable games declined 16 percent, and the average gaming age increased one percent from 31 years of age over last year to 32 years of age in this year's study.
Avid PC gamers and offline PC gamers made up 11 percent and 8 percent of the gaming population, respectively, and were comprised of the oldest set of gamers, with the average age for both being 42 years.
"With these kinds of shifts in the composition of the gaming consumer and changes in gaming behavior, it's clear that the need to understand gamers and their purchase patterns remains critical information to those that develop, market and sell games," said Anita Frazier.
The study, which was conducted over a three years period polled over 18,872 respondents on: download purchases, micro-transactions, prices for digital downloads, consoles, smartphones, portable gaming platforms, portable digital music players, laptops, and personal desktops.
Based on the answers received, gamers were grouped into seven segments: Extreme Gamers, Avid PC Gamers, Heavy Portable Gamers, Console Gamers, Online PC Gamers, Offline PC Gamers, and Secondary Gamers.
So, basically, we're all getting older and playing online more. Good to know.