No Man's Sky update adds a new way to play with Expedition Mode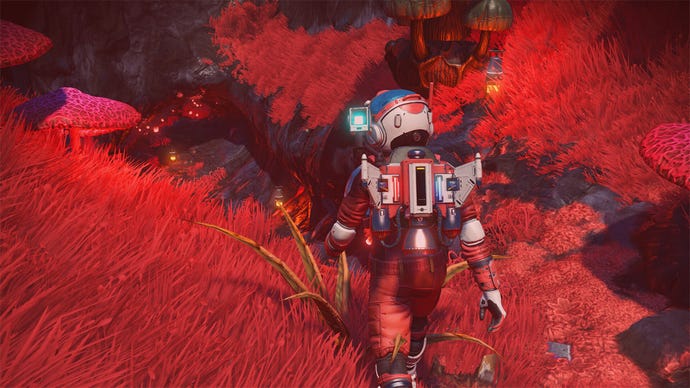 Update 3.3, Expeditions, introduces a brand new way to play No Man's Sky.
In the Expeditions update to No Man's Sky, you can expect revitalized mission mechanics, exclusive new rewards, and more.
Expeditions are events that start from a fixed point in the universe, bringing the whole community of travelers together to embark on a shared journey. Each one is structured around a series of Milestones. You can complete these milestones in any order as you earn rewards, meet up with fellow travelers, and experiment with new ways of playing the game. These challenges, ranging from the simple to the highly challenging, can be completed in any order.
Milestones are open-ended, and every completed milestone doles out a reward to assist you in your journey. Every fully completed phase will unlock a unique reward, exclusive to those who undertake the expedition. An extra reward awaits those who complete the entire expedition.
Each completed Expedition milestone reveals one of over 100 hand-crafted patches which can be used to fill out the album of accomplishments.
There will also be special Rendezvous Planets along the Expedition route. These are dynamic hubs where you can run into other travelers, group up to build a settlement, or simply interact.
With the update, missions available from Space Station Mission Agents have been completely reworked for greater depth and interest. Rewards have also been rebalanced, especially for higher-level missions and the process of finding mission locations has been reworked. Instead of just following a marker, now the Analysis Visor's new Target Sweep mode can be used, so use your tracking skills to precisely locate the target.
New weekend event missions will be available from The Nexus. Each weekend, Polo and Nada will indicate a specifically-located mission to participate in and earn Quicksilver rewards.
There's plenty more to digest with the No Man's Sky update, so hit up the blog for the patch notes.