No Epic games this year, says Rein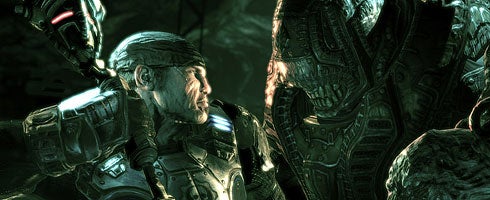 Mark Rein's confirmed that there are going to be no Epic releases in 2010, speaking to G4 at GDC.
"We don't have any games coming out in 2010," said Rein, "so from a games standpoint, it's more about our customers' games, right? Already this year we've seen some pretty great games this year - Mass Effect 2, BioShock 2... and Arkham Asylum coming out in 3D, the GOTY [game of the year] version, so that'll be kinda cool."
Whether or not the studio VP was talking specifically just about Epic Games-developed titles in Carolina, or also those developed at the company's studios in Utah and Poland, isn't clear.
Poland-based People Can Fly recently trademarked Bulletstorm. It's unknown when the studio is to announce its first Epic product.
In 2008, Epic acquired Chair Entertainment, the Utah studio behind last year's popular Xbox Live Arcade game, Shadow Complex. Chair's thought to be working on a sequel.
Chair has the rights to to make a game based on the novel made by Orson-Scott Card, Enders Game.