Nintendo won't publish Wii U exclusive Devil's Third in North America - report [UPDATE]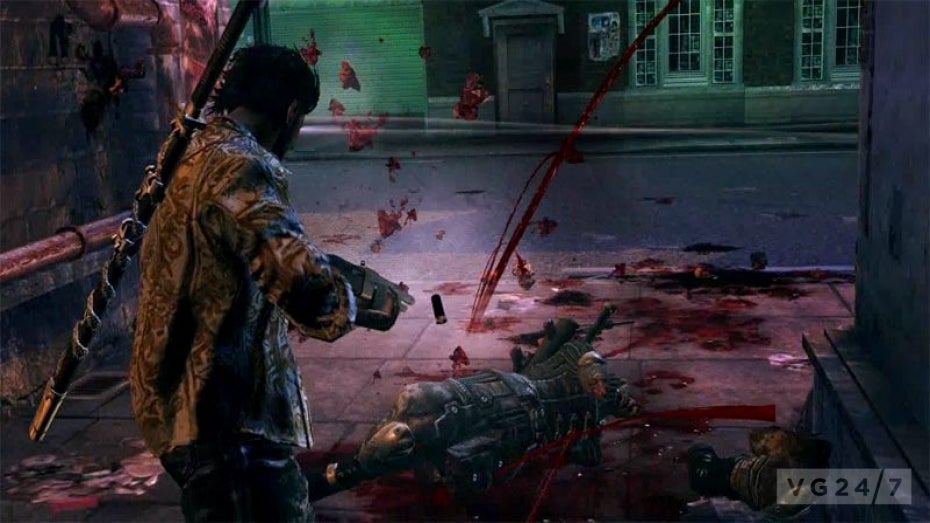 Nintendo of America has responded to rumors stating it will not publish Devil's Third, without coming right out an addressing the rumor specifically.
Update
According to a tweet today, the company said it was excited to "bring the game to WiiU" and would have more to share soon.
We know you are eager to hear more about Devil's Third. We are excited to bring the game to Wii U and will have more to share soon.

— Nintendo of America (@NintendoAmerica) July 11, 2015
We assume the fact it is "excited to bring the game to Wii U" means it will still be publishing it, but it's still a slightly evasive statement.
The original story follows.
Original Post
Devil's Third, Tomonobu Itagaki's Wii U exclusive, will not be published by Nintendo in North America, according to a new report.
Unseen64 reports that Nintendo of America will longer be publishing Devil's Third, one of the Wii U's exclusive titles, in North America. This does not affect the game's European Release.
The reason has something to do with the game's quality, according to the report.
The issue came to light when the site spoke to sources who've recently leaked details about Project H.A.M.M.E.R., after the game was removed from Nintendo of America's website, leading users to believe that the game won't be released in the region.
As the video points out, Itagaki will need to find another publisher in the region. Which he's apparently working on, judging by this recent Facebook post.
The fate of Devil's Third is something that will transpire over the next few weeks. The report is nonetheless well worth your time whether or not you care about the game.