Ni no Kuni 2 Guide - Beginner's Guide, Tips and Tricks, Controls Layout Guide
Here's our complete Ni no Kuni 2 guide walkthrough, including how to forge weapons and armor, complete controls and combat guide, as well as how to earn XP and level up quickly. We'll also be going over every Higgledy Stone location in Ni no Kuni 2.

Ni no Kuni 2: Revenant Kingdom is the latest JRPG blockbuster for the PS4 and PC, and it follows the journey of Evan Pettiwhisker Tildrum, as he and his friends embark on an adventure to recover the throne of Ding Dong Dell. In this Ni no Kuni 2 guide, we'll be going over everything you need to know, forming a Ni no Kuni 2 beginner's guide through our story primer, an introduction to the characters of the game, as well as a basic Ni no Kuni 2 combat guide, for help with the action packed real time combat system.
If you want to see what we made of the massive JRPG from Level 5, head on over to our in depth Ni no Kuni 2 review, where we break down where the game excels, and where it falters.
Ni no Kuni 2 Guide
The story of Ni no Kuni 2 opens with Roland arriving in the kingdom of Ding Dong Dell, just as Chancellor Mausinger is overthrowing Evan Pettiwhisker Tildrum as the ruler of the kingdom. Roland takes this all in his stride, and before long the two or off on a grand adventure across the world, gathering friends and allies along the way ni their quest to retake the throne of Ding Dong Dell, and build a better world. Although Ni no Kuni 2: Revenant Kingdom is a sequel to Ni no Kuni: Wrath of the White Witch, you don't need to have played the first game in order to enjoy the sequel, as they follow entirely different characters in different stories.
The world of Ni no Kuni 2: Revenant Kingdom is as deep as it is vast, and you'll find yourself combing through deserts, forests, and across oceans with Evan and his companions. Ni no Kuni 2 thankfully eases players into the game, whether this is your first time playing the fantasy series or not.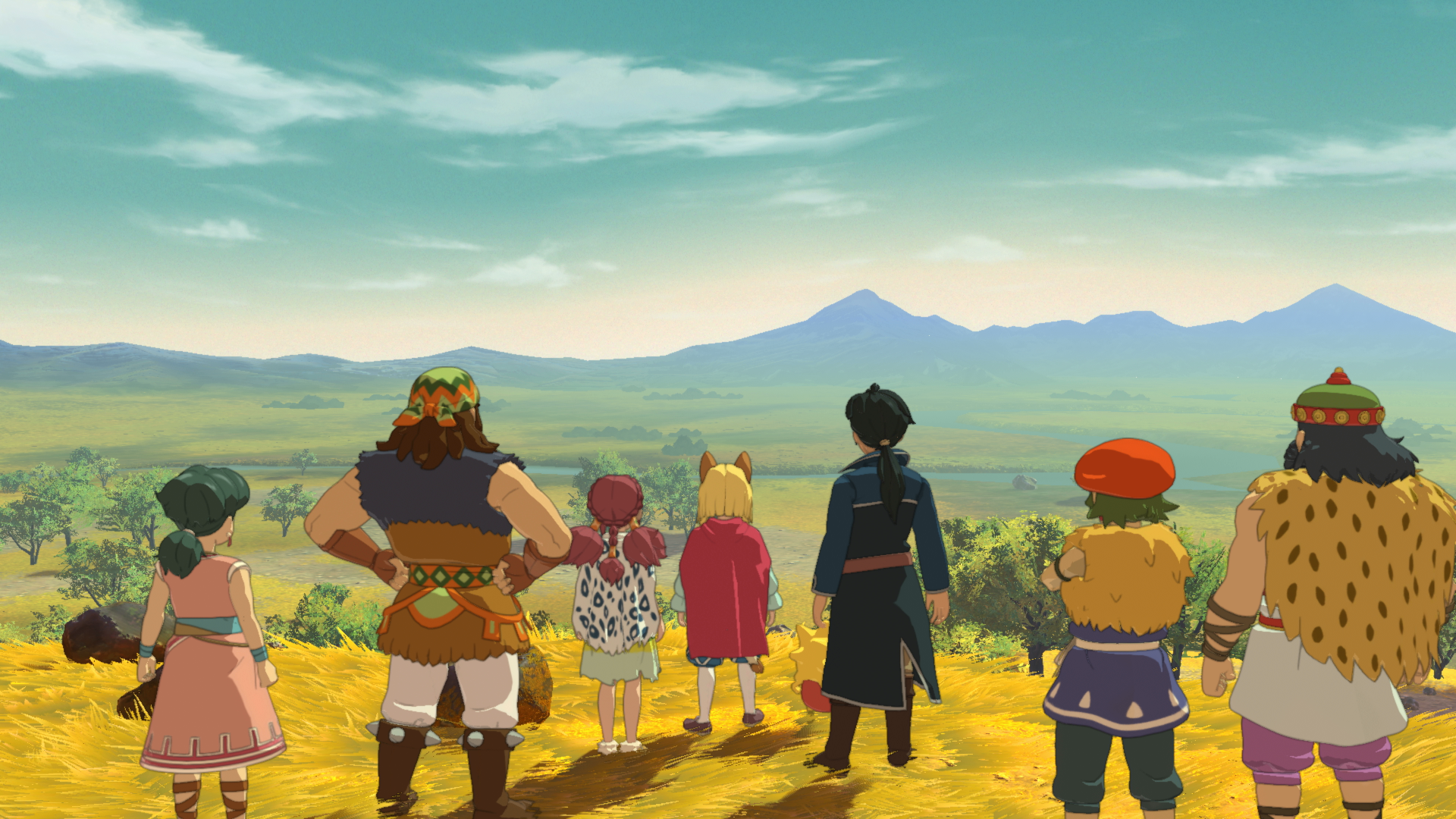 Check out our full list of Ni no Kuni 2 guides just below, which we'll be expanding upon over the coming days and weeks, as we venture further into the game with Evan, Roland, and Tani.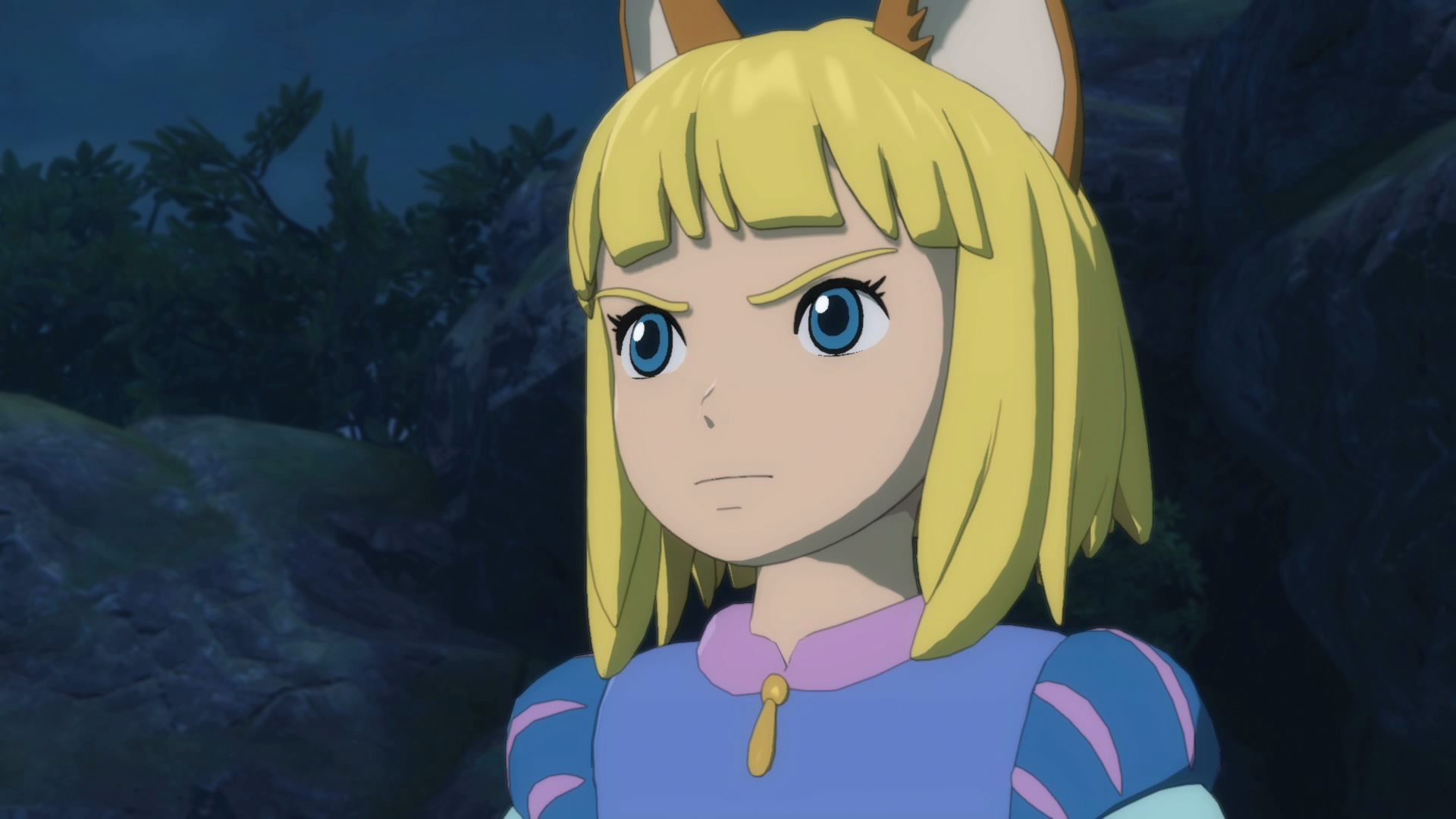 Ni no Kuni 2 Beginner's Guide
Ni no Kuni 2 focuses on a third person perspective, where you can explore the open world in a party made up of three characters of your choice. Your party can include Evan and any combination of two of his friends, including Roland, Tani, Batu, and anyone else he befriends along the way. A horde of enemies populate the world of Ni no Kuni 2, and it has a levelling system not unlike traditional RPGs—you'll level up all your characters in Ni no Kuni 2, in order to take on more powerful enemies scattered throughout the world. There are also the Higgledies that can aid you in battle, which are small magical creatures that you run up to and activate, that will then give you a boost in one way or another. For example, when activated a group of green Higgledies will give you a health boost, while the white Higgledies will form a powerful offensive weapon, raining down damage on your foes.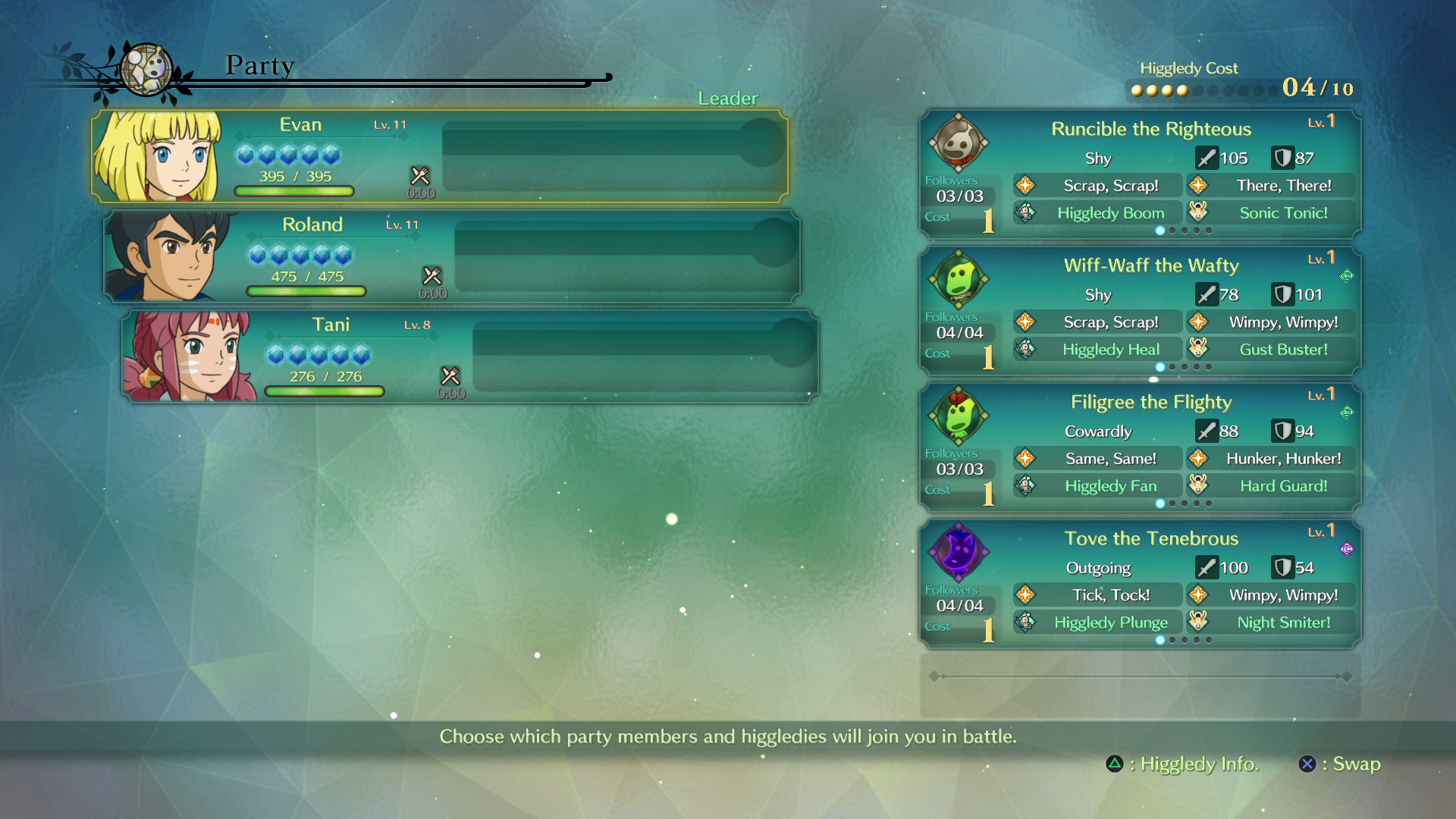 While out in the open world of Ni no Kuni 2, you'll take on a chibi form of sorts, venturing around from an almost top down perspective, as you can see in the screenshot just below. When you initiate combat through walking up to an enemy, the screen will change and you'll revert back to the traditional third person perspective, so don't worry about having to fight enemies in your chibi form. There's a whole variety of side quests that will focus on building up your new kingdom in Ni no Kuni 2, all of which will take you to all four corners of the world. There are 'trip doors' that you can activate while exploring the world, which will then allow you to fast travel between activated trip doors, significantly cutting down your journey time and making the game a whole lot easier for you.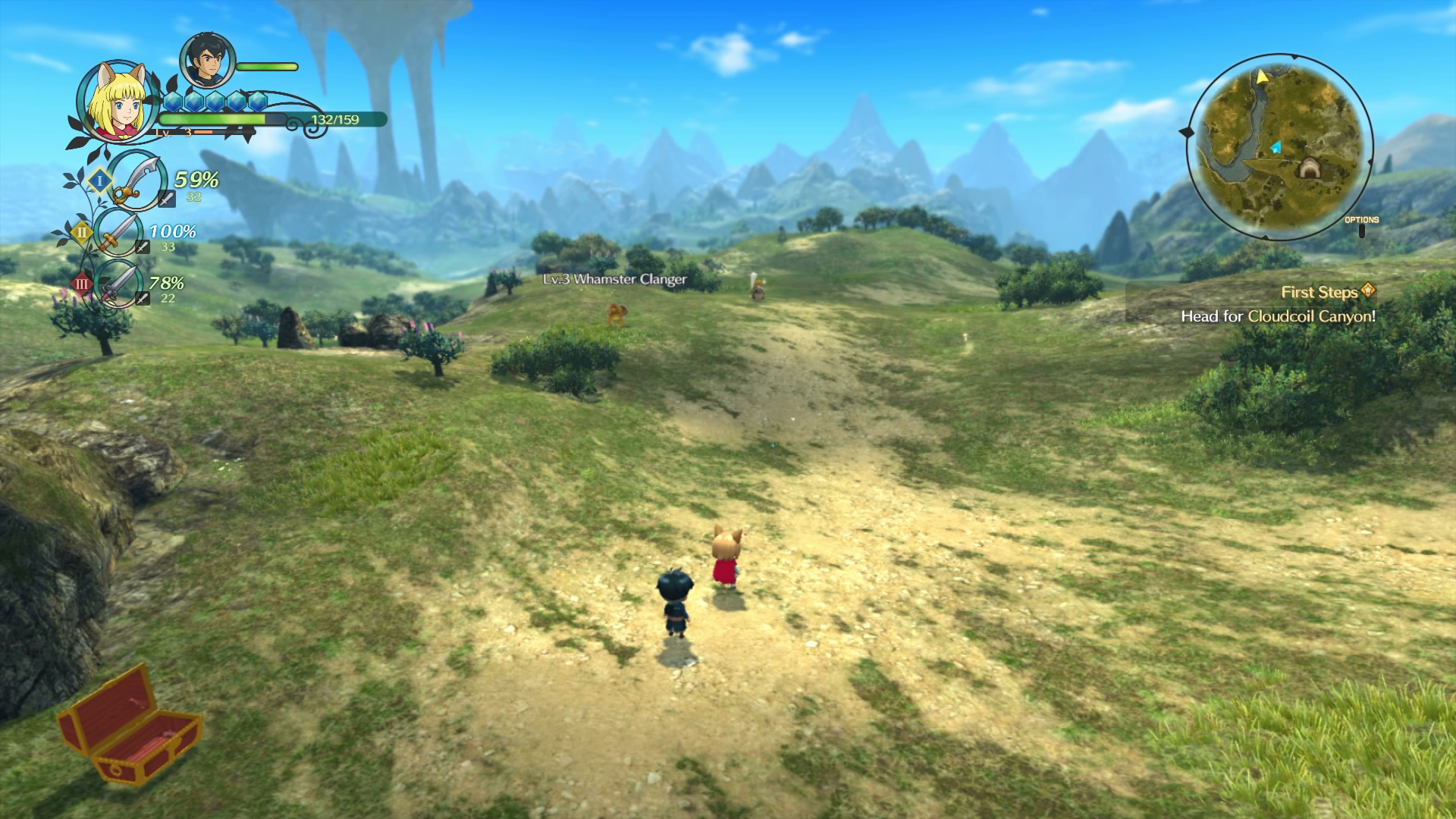 There's a whole lot that Ni no Kuni 2 throws at you in the opening hours, but the first thing you're going to want to get your head around in the early hours is the controls of the game, which we've detailed in full just below.
Ni no Kuni 2 PS4 Controls Layout Guide:
Quick melee attack - Square
Strong melee attack - Triangle
Jump - Circle
Direct Higgledies - Cross
Target lock on/off - Right stick in
Item menu - Middle button
Change character - D-pad vertical
Change target - D-pad horizontal
Dodge - Left stick + left bumper
Block - Left bumper
Change weapon - Left trigger
Ranged attack - Right bumper
Open skill menu - Right trigger
This is all you need to start enjoying Ni no Kuni 2: Revenant Kingdom right from the jump, but we'll be keeping our guides for the game up to date, as we venture further into the huge JRPG.