Ni no Kuni on Netflix proves the power of grounding fantasy in reality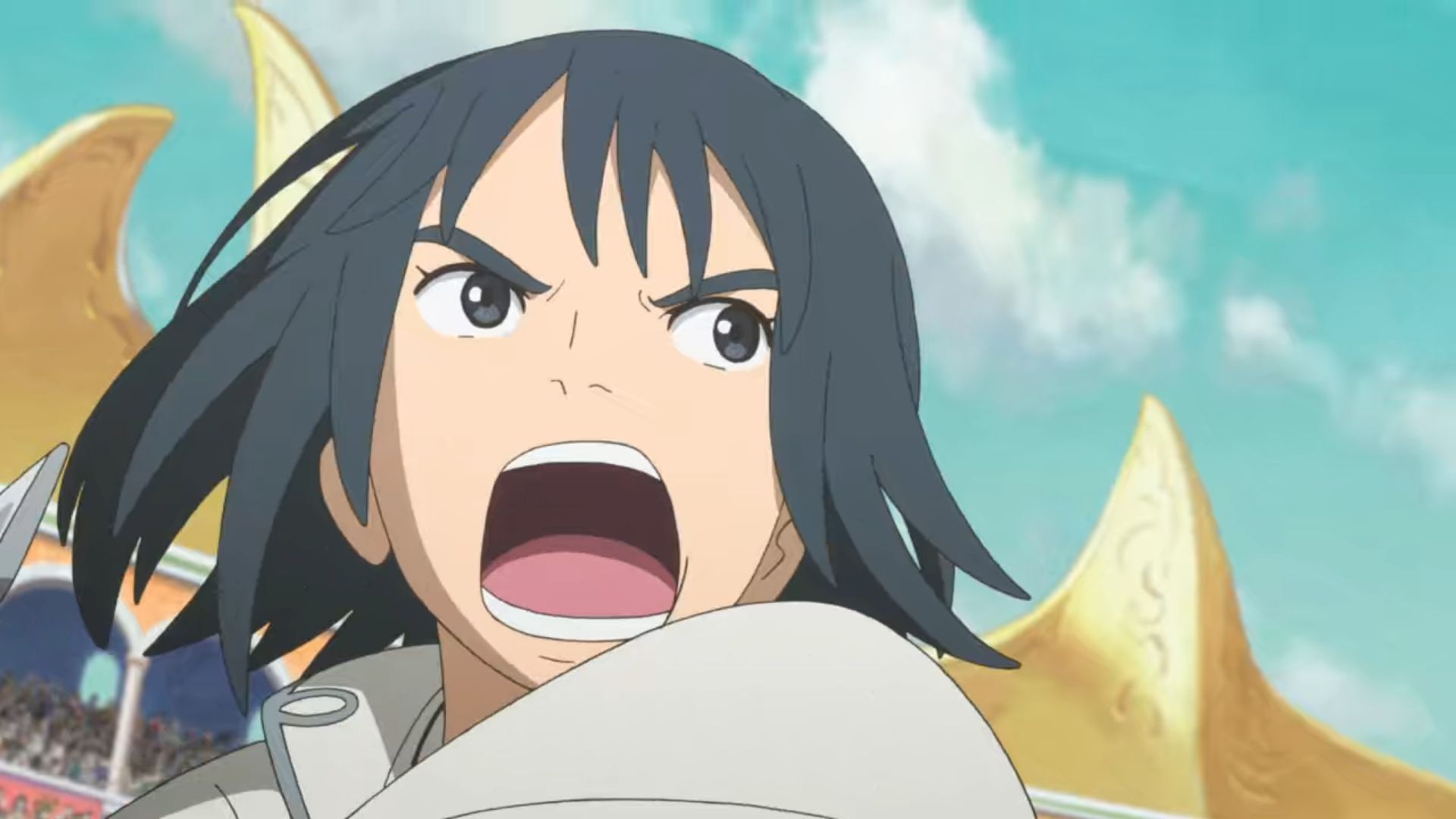 You've probably never felt the need to translate 'Ni no Kuni'. Even if you don't speak Japanese, it's fun to say: a cascade of staccato sounds that ties the series more closely to its creators at Level-5 and Studio Ghibli. If you were to run it through Google, though, you'd discover it meant 'another world', or literally 'second country'. It's a fantasy land defined by its relationship with ours. Events in one country seem to affect the other, and people on opposite sides share souls. You can't help but wonder what your parallel counterpart is up to as you sit at your keyboard or take a train.
The Ni no Kuni film, released in Japan last year and now available in English through Netflix, holds tight to that idea - one which proves strong enough to carry an audience through an uneven 106 minutes.
No wonder, really: parallel worlds have kept wandering minds occupied since at least the 1950s, when CS Lewis was writing his Narnia novels. Time passes differently in Narnia, so that in the course of the books the child protagonists grow up in the blink of an eye: obnoxious teens come back humble and resourceful; bullied boarding school kids return to bravely chase off the tormentors who were harassing them just moments before. These are the sudden changes of adolescence. When you're a teenager, the real world feels far too mundane to contain your enormous feelings, while the other world provides the space to try on new costumes, make terrible mistakes, and resolve internal struggles on actual battlefields.
Ni no Kuni does all of that, but coats the blade with grief. In the first game, which evokes its own mid-century feel through the postcard-perfect American setting of Motorville, 13-year-old Oliver is test driving a friend's hotrod when the car crashes into a river. His mother saves him from drowning, but suffers a heart attack in the act. It's only afterwards that Oliver is transported to a world where a woman who looks exactly like his mother is in need of saving. Those who played Ni no Kuni did so unsure whether the land they were exploring really existed, or was the mental figment of a child unable to accept the unthinkable.
In the movie, too, the other world arrives at the point of terrible tragedy. When a girl they both love is stabbed in the street, school friends Yuu and Haru are transported to a royal city where the local princess bears a striking resemblance to the one they've just left behind - and happens to need a deadly curse lifting. The film goes back and forth like this, from one country to the other, allowing its characters' real-world feelings to play out on a grand fantasy stage.
Mercifully, the pain is leavened by the novelty of waking up in a foreign place. In its breezy middle third, the Ni no Kuni film becomes a fish out of water comedy as Yuu and Haru grow accustomed to their new roles as "Townspeople A and B". They drink in taverns their parents would never let them near, they stare slack-jawed at towering men with the face of dogs, and they stumble blindly into the favour of the city's monarch and his daughter. Before long they're thrown into an arena and discover a talent for expert swordplay. They're not the first teenagers whose developing bodies take them by surprise, but they are having the most fun with it.
Fittingly for a game adaptation, the tension of the story hinges on a rules dispute: both friends agree that people are linked to their soulmates in the other world, but only one thinks that bond is healthy. It's basically an argument you might have over a D&D manual, but with life-or-death consequences.
The film benefits from a screenplay by Akihiro Hino, Level-5's founder and the writer of both Ni no Kuni games. But unlike Wrath of the White Witch, it's no Studio Ghibli production. It doesn't have the budget of Hayao Miyazaki, nor his restraint. It's hard to imagine his camera lingering on a princess' exposed stomach the way it does here, or resorting to cheap CG wide shots to sell scenes of siege and invasion.
Ni no Kuni may lose its footing when succumbing to the lure of plot twists and boss fights, but is ultimately saved by its commitment to real-world worries. It's a film about the desperate roads any of us would take to stop the suffering of a loved one. But rather than play out by the side of a hospital bed, it grants Yuu and Haru the chance to work through their denial and frustration while swinging swords on the ramparts of a castle. If only we could all step into the second country when we needed to.