New God of War III GTTV footage shits bed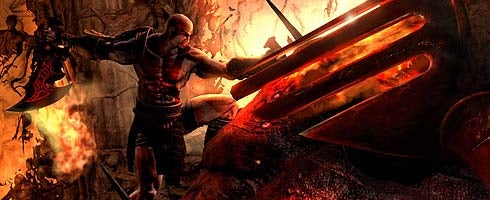 The latest GameTrailers TV has just gone out, featuring God of War III as its main game.
The episode features brand new footage of the Sony Santa Monica epic. To be honest, "epic" doesn't come close to describing the content. It really is eye-popping stuff.
Go give it a watch. It's jaw-dropping.
God of War III is due out on March 16 in the US, with a TBC March 19 date for the UK. The demo is out now, although it's an older build compared to the most recent stuff in the GTTV episode.