Neil Patrick Harris suits up for Shattered Dimensions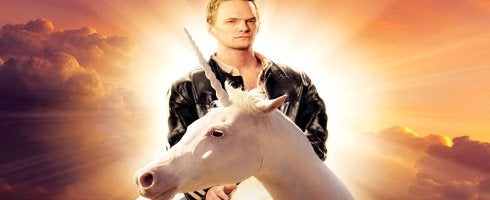 Activision has announced Neil Patrick Harris will reprise his role as Spider-Man in Spider-Man: Shattered Dimensions.
Known as womanizer Barney Stinson in How I Met Your Mother, the crazy celebrity in Harold and Kumar, and for his role as Doogie Howser, Harris also lent his voice to Peter Parker in Spider-Man: The New Animated Series.
Different actors will voice Spidey in the four different worlds of the game: Harris in Amazing, Josh Keaton in Ultimate, Christopher Daniel Barnes in Noir, and Dan Gilvezan will portray him in 2099.
Along with Harris, each of the actors portrayed the web-slinger in previous Spider-Man animated television series.
Another famous name in the game you may recognize is Stan Lee (how could you not? - ed.) who will guide players through the storyline of Shattered Dimensions as the game's narrator.
Beenox 's Spider-Man: Shattered Dimensions will be available September 7 for Xbox 360, PS3, Wii, and PC, with Griptonite handling the DS version.