Natal: Tech based on "ground-breaking" PrimeSensor 3D design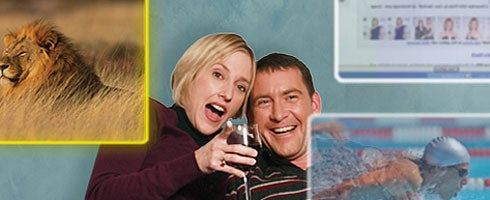 Microsoft just announced that it's used PrimeSense, a "leader in 3D sensing and recognition technologies," to "aid" 360 motion camera Project Natal.
A joint PR just released by the two firms specifically says that Natal is "based on the PrimeSensor reference design".
Looking at Primesense's site shows a bespoke, gesture-based camera solution for use with games and other interfaces.
It wasn't 3DV, then.
Natal's out for 360 at the end of this year. Get the full PR below.
PRIMESENSE™ SUPPLIES 3D-SENSING TECHNOLOGY TO "PROJECT NATAL" FOR XBOX 360

Ground-Breaking Optical Sensing and Recognition Technologies to Aid Gesture Control Platform

LONDON – 31 March 2010 - 'Microsoft Corp. (Nasdaq "MSFT") and PrimeSense™, the leader in 3D sensing and recognition technologies, announced today that PrimeSense will be providing its leading-edge 3D-sensing technology for use in "Project Natal" for Xbox 360.

"We've seen tremendous excitement and anticipation for the arrival of 'Project Natal' this year," said Ian Spillinger, Vice President of Xbox 360 hardware. "PrimeSense has delivered an important component to the technology, helping us deliver revolutionary controller-free entertainment experiences in the living room."

"PrimeSense's technology enables a paradigm shift in the way people interact with consumer electronic devices. The engagement with Xbox 360 establishes PrimeSense's position as a leading supplier of 3D-sensing technology," said Inon Beracha, Chief Executive Officer, PrimeSense. "We are especially honoured to have a partner like Microsoft who share our vision for bringing innovative and engaging natural experiences to consumers."

"Xbox 360 Hardware Engineering teams developed the 'Project Natal' sensor based on the PrimeSensor™ reference design to support the special requirements of 'Project Natal,'" said Aviad Maizels, president and founder, PrimeSense.

Microsoft recently announced at the Consumer Electronics Show in Las Vegas that "Project Natal" will be available during Christmas 2010.

-Ends-