How to deal toxic damage kills in MW3 Zombies
Show those zombies who's boss.
Players that want fancy new camos for their weapons in Modern Warfare 3 Zombies will need to complete some challenges to do so, and one such challenge to unlock the Blister Digital TAQ-56 camo involves dishing out toxic damage kills.
Getting yourself 250 kills using toxic damage is no easy feat initially, but once you know exactly what you need to do to get those toxic damage kills, you'll find unlocking your shiny new camo a breeze. Here's how to deal toxic damage in MW3 Zombies.
---
How to deal toxic damage in MW3 Zombies
There are two ways in which players can attempt to get toxic damage kills in MW3 Zombies; the first is using Experimental Gas, while the second involves using the Brain Rot Ammo Mod.
When you arrange your loadout to enter a new MW3 Zombies match, you'll be able to choose a tactical piece of gear to take with you. At first, you'll only be able to take Stun Grenades, but if you manage to reach Level 18 and complete five daily challenges, you'll unlock the ability to take Experimental Gas with you instead.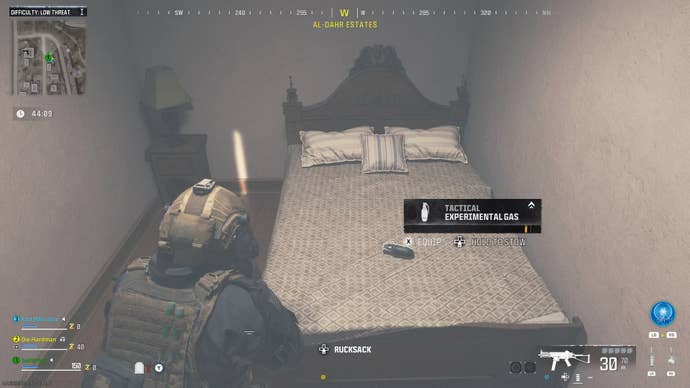 Alternatively, Experimental Gas is a common item that you'll typically find on multiple occasions throughout a match, too. It can be dropped by enemies, found in Loot Caches, and found in various other lootable spots, too. That said, it is randomly spawned.
When Experimental Gas is thrown at a group of enemies, they'll be temporarily slowed and may receive a small amount of damage. If you kill zombies within the gas while they are slowed by it, it will count as a toxic damage kill. Voila. Now to find enough Experimental Gas to take on 250 zombies…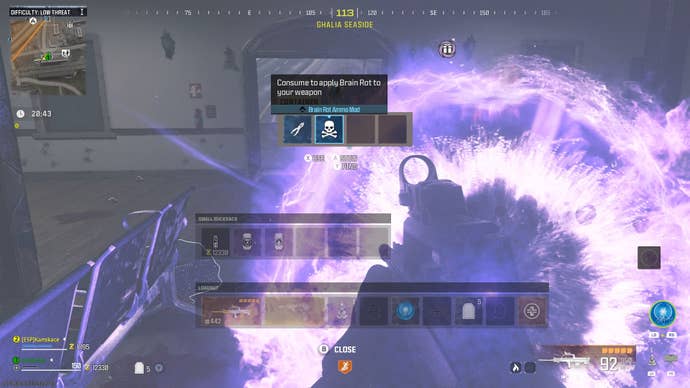 On the other hand, there's the Brain Rot Ammo Mod. This item, when found, will let you directly deal toxic damage to enemies by shooting them. The Mod is a lot more difficult to find than Experimental Gas, with it being a random drop you might get from Aether Caches (often found in Infested Strongholds) and Reward Rifts (from completing Contracts.)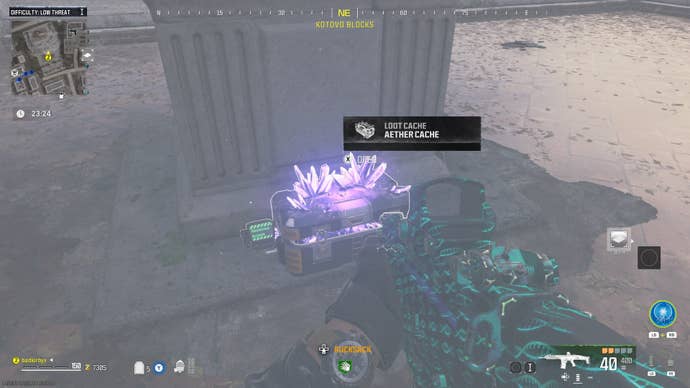 You may also be in with a chance of randomly finding the Brain Rot Ammo Mod schematics.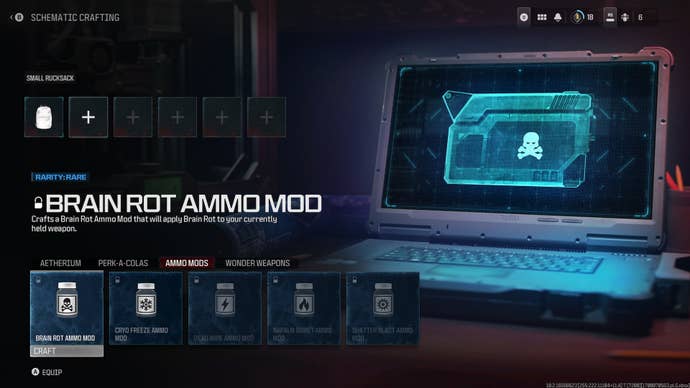 If you're lucky and manage to exfil with the schematics in your possession, you'll then be able to craft the ammo to take into a match with you, much like the Cryo Freeze Ammo Mod. It's worth noting that all crafted schematics have a cooldown before you can craft them again, though.
---
For more on MW3 Zombies, check out how to get a Large Rucksack so you can bring home as much loot as possible, what we think the best guns to play around with are, and how to craft schematics if you're stuck.