Mortal Kombat 11: Nightwolf release date leaks - watch the first teaser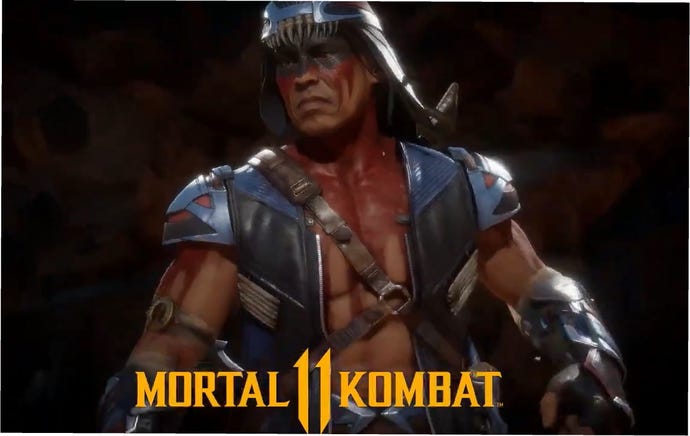 The release date for Nightwolf in Mortal Kombat 11 has leaked just a day after NetherRealm dropped the first teaser.
Update: Shortly after the teaser's release, Nintendo's official site revealed the character's release date ahead of time. In a post advertising a 25% off sale, Nintendo revealed that Nightwolf unlocks for season pass holders on August 13, which means it'll be available a week later to purchase a la carte.
Although the ad itself remains, it has since been edited to remove the date. This would have been news NetherRealm planned to announce at EVO next week, though a proper character reveal is likely still happening.
You can read the original story below.
Original story: Following the release of Shang Tsung last month, Mortal Kombat 11 developer Netherrealm is gearing up to release the next character in the game's season pass.
Nightwolf, the Native America warrior who debuted in Mortal Kombat 3, is coming soon to Mortal Kombat 11. Though we do not yet have a release date for Nightwolf, creative director Ed Boon shared a first look at his new design over the weekend.
The last time Nightwolf was playable has been in Mortal Kombat 9 (2011), though he did briefly appear during the events of of Mortal Kombat 10. Nightwolf joins Sindel, and Spawn in Mortal Kombat 11's confirmed DLC characters thus far.
Check out Boon's tweet below:
We know you guys have been dying to get a glimpse at Nightwolf for Mortal Kombat 11. So here's that glimpse.... pic.twitter.com/hi5BrvlO22

— Ed Boon (@noobde) July 19, 2019