Another load of cheaters banned from Warzone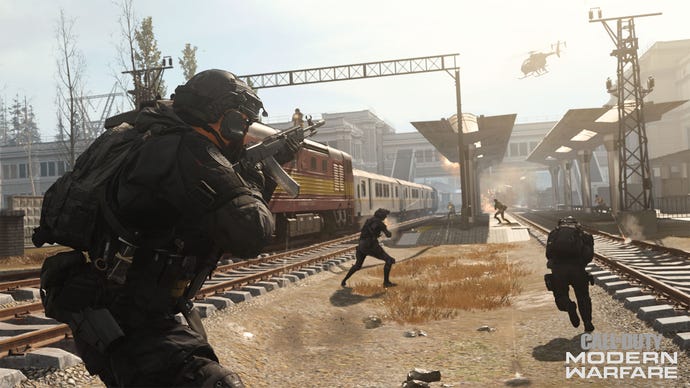 To date, more than 300,000 accounts have been booted for using hacks.
More players are being banned from Call of Duty: Warzone for cheating.
That's going by a tweet from developer Raven Software, which said that it was "stepping up anti-cheat efforts" in the free-to-play battle royale title. The studio said that there was more information to come, no doubt meaning the firm will be showing off just how many bad actors it took out this time around.
This news comes as Raven takes over from Treyarch in managing Warzone.
Cheating has long been an issue in the Call of Duty, with Activision saying at the start of February that it was committing to monthly updates on anti-cheat in Warzone. The firm also banned over 60,000 players for using hacks in one go, bring the total number of accounts axed for cheating to more than 300,000 since the game's launch in March 2020.
As well as cheats, Call of Duty developers are also fighting with persistent bugs and glitches in Warzone. This includes the infinite stim glitch, which allows players to – as the name suggests – recover health using stims infinitely. Raven also disabled the Armored Royale mode after it emerged that using turrets allowed users to become invisible.
Activision said that more than 250 million people played Call of Duty during 2020, more than three times the number during 2018. Furthermore, the shooter series saw 100 million monthly active users last year.
Unsurprisingly, a new Call of Duty title for PC and console is set to launch at the end of 2021, right on schedule. Similar to last year's Black Ops Cold War, this will integrate with Warzone.