Minecraft: Story Mode 1 & 2 are being delisted - download them now before they're gone forever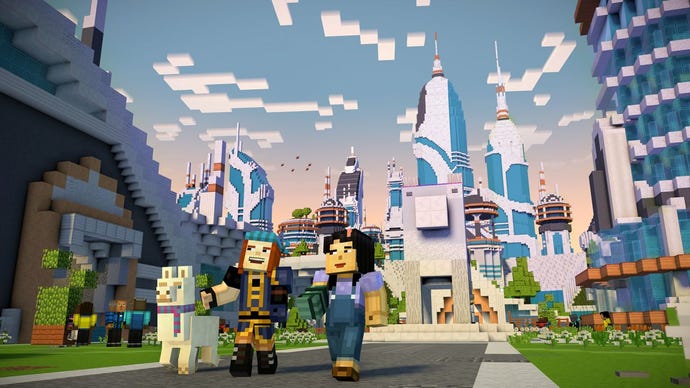 Soon, you won't be able to download Minecraft: Story Mode - even if you own it.
Minecraft: Story Mode season 1 and 2 were developed by Telltale, and their delisting is part of the fallout of the company's collapse.
A post on the official Minecraft site has advised that support for the series will cease on June 25, and that even if you have purchased and own either game, you won't be able to download them again after June 25.
Here's the short statement provided in full: "on behalf of the publisher, Minecraft: Story Mode - A Telltale Games Series, Season 1 and 2 will no longer be supported on June 25th, 2019. If you have purchased these seasons, please download all remaining episodes prior to the service being discontinued in June."
With many Telltale games already missing from Steam and GOG, this perhaps isn't a huge shock, but it's unfortunate. Although not the best-reviewed games Telltale worked on, Minecraft: Story Mode had plenty of young fans.
It's not entirely clear whether this will affect Minecraft: Story Mode on Netflix, which is interactive and covers the first five episodes of season 1 (the PC, console and mobile versions received three additional episodes as paid DLC). Season 2 never made it onto the service.
Minecraft: Story Mode was widely available, and can still be downloaded on PC, Mac, PS3, PS4, PS Vita, Wii U, Switch, Xbox 360, Xbox One, Android and iOS up until June 25.