Milla Jovovich: Resident Evil film franchise still alive because "it makes money"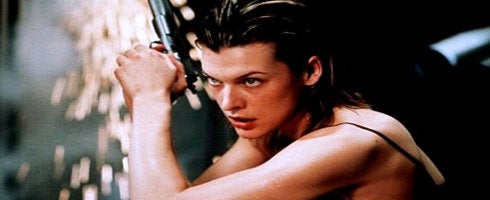 The Resident Evil films may stray a bit too far from their progenitor's plot path for comfort, but -- nerd-ire be damned -- someone likes them. Otherwise, the upcoming Resident Evil: Afterlife would've never made it into production. Glaring Expert and movie star Milla Jovovich explained:
"The movie makes money. If it makes more money than the last one, you'd think that people want to see another one, so we'll do another one. There's been a lot of interest online, there's been a lot of letters from fans… film company," she told shocktillyoudrop.
"It's not like I said, 'Hey, honey! Let's do another one right away!' I mean, it's an expensive film and it's all business and if the third one didn't do well, there wouldn't be another one."
Jovovich went on to explain how no expense is being spared on Afterlife's 3D effects, with director Paul W.S. Anderson studying a number of 3D films in hopes of really making his film pop off the screen.
Movie's coming in September 2010, if you're interested.