Meet the voices of Fallout 4's not-silent protagonists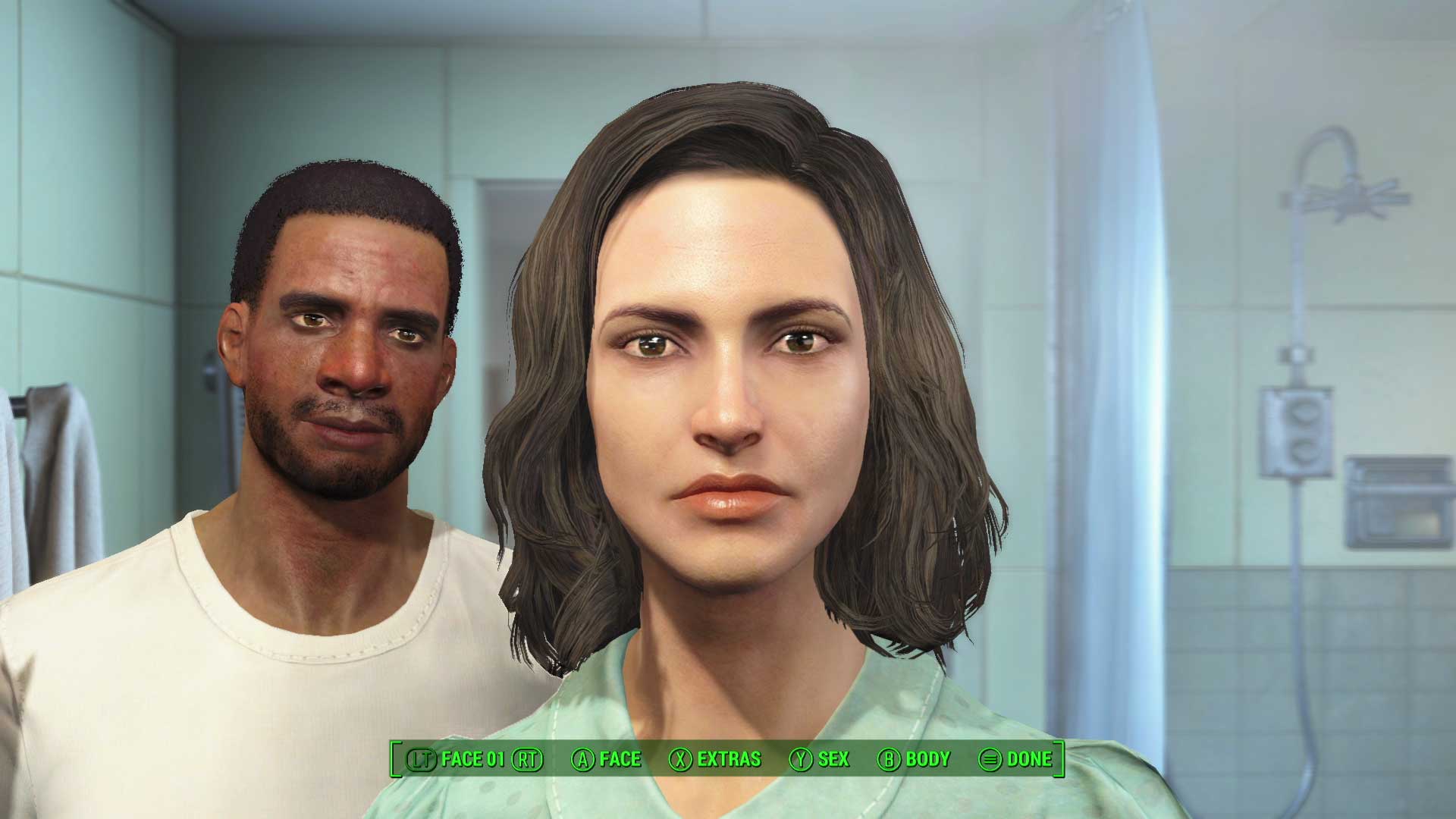 Fallout 4 introduces fully-voiced protagonists to the series for the first time. But just who are these bold heroes?
In Fallout 4, you create husband and wife characters during the prologue section, and choose one of these characters to play as for the rest of the game. (The fate of the other, and your baby, is unknown.)
According to a tweet from lead writer Emil Pagliarulo, Brian T. Delaney provided the voice of the the male character.
Delaney has a string of video game credits to his name including Mighty No. 9, Halo 5: Guardians, Batman: Arkham Knight, LEGO: Jurassic World, Battlefield Hardline, Evolve, Call of Duty: Advanced Warfare and many more. (Like seriously, so many.)
Courtenay Taylor voices the female character. She also has a long list of video game credits but she will be more recognisable to gamers as she's had many named roles - Jack in Mass Effect, Amanda Holliday in Destiny, Juhani in Star Wars: Knights of the Old Republic, Ada Wong in Resident Evil 6 and more.
Bringing F4 to life. VO director @KalElBogdanove protagonists @courtenaytaylor @Brian_T_Delaney designer Will Shen pic.twitter.com/G6eDXfCO8R

— Emil Pagliarulo (@Dezinuh) June 18, 2015
Fallout 4 hits PC, PS4 and Xbox One on November 10.
Thanks, /r/games.