Mass Effect 2 gets DLC armour, weapon tomorrow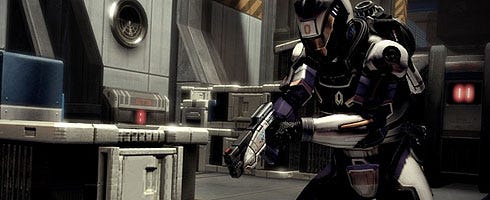 Mass Effect 2's Cerberus Network will add new items to the RPG tomorrow, namely some armour and a shotgun. Fighty.
Here's what you're going to get, as confirmed here:
Cerberus Assault Armor
Cerberus assault armor is designed for shock troops, turn the tide of battle against creatures or forces that would decimate normal soldiers.
Increases heavy weapon ammo capacity by +10%
Increases shields by +10%
Increases health by +10%

M-22a Eviscerator Shotgun
The M-22a Eviscerator Shotgun is a longer-range shotgun with armor-piercing loads. This design also violates several intergalactic weapons treaties, so the M-22a is not distributed to militaries.
There are some screens of the super-hot armour in action here.