Marvel vs Capcom 3 formally announced for spring 2011 release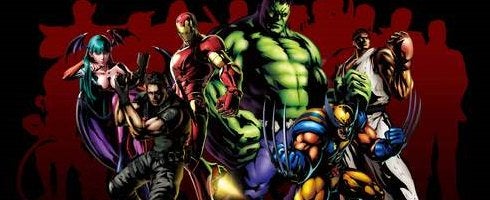 Capcom's formally announced Marvel vs Capcom 3: Fate of Two Worlds for a spring 2011 release for PlayStation 3 and Xbox 360.
As noted in the leaked trailer this morning, it will use the MT Framework engine that was used for Resident Evil 5 and Lost Planet 2. The game will also have 3 on 3 tag team fighting.
"We are so pleased to be working with Marvel again," said Capcom's Christian Svensson. "Marvel vs. Capcom 3 has been one of the most requested titles for us to produce by our fans.
"Our Capcom development studio is creating the most epic fighting game ever developed and Marvel's input into that process has been invaluable."
PR below. The trailer for it is here.
CAPCOM®, MARVELTM LIFT VEIL ON LONG-AWAITED FIGHTING GAME

After a Decade, the Most Iconic Characters in Entertainment Return To Face Off In One of the Most Popular Game Franchises of All Time

London, UK — April 20, 2010 — Capcom®, a leading worldwide developer and publisher of video games, and the legendary Marvel Entertainment, LLC today announced the latest installment in their epic fighting game series with Marvel™ vs. Capcom® 3: Fate of Two Worlds.

It's been a decade since Marvel™ vs. Capcom® 2: New Age of Heroes was first released and now the most popular Marvel and Capcom characters join forces again in a re-envisioned team fighting game for a new generation. Fill the shoes of legendary characters from the most beloved franchises in entertainment as you battle in the first VS. Fighting game powered by Capcom's MT Framework.

"We are so pleased to be working with Marvel again. Marvel vs. Capcom 3 has been one of the most requested titles for us to produce by our fans," said Christian Svensson, Corporate Officer and Vice President of Strategic Planning and Business Development at Capcom. "Our Capcom development studio is creating the most epic fighting game ever developed and Marvel's input into that process has been invaluable."

Get set for the ultimate faceoff when Marvel vs. Capcom 3: Fate of Two Worlds hits PlayStation®3 computer entertainment system and Xbox 360®video game and entertainment system from Microsoft in Spring 2011.

For more information please visit www.capcomeuro-press.com