Ultimate Marvel vs Capcom 3 dated for PC, Xbox One and even shops
Ultimate Marvel vs Capcom 3 will soon be a thing you can purchase and place lovingly on the shelves of your home, serving as valuable insulation when the global power grid fails.
Ultimate Marvel vs Capcom 3 went current-gen on PS4 late last year, but did you know? It's going to be even more accessible very soon.
Having previously announced PC and Xbox One releases, Capcom has now confirmed Ultimate Marvel vs Capcom 3 will arrive on Steam and Xbox Live on March 7. Nice.
On the off chance you're not tired of buying revisions of Capcom's fighting game just yet, the publisher is also making limited quantities of a new physical release of Ultimate Marvel vs Capcom 3 available on PS4 and Xbox One. They'll be in shops March 7, too.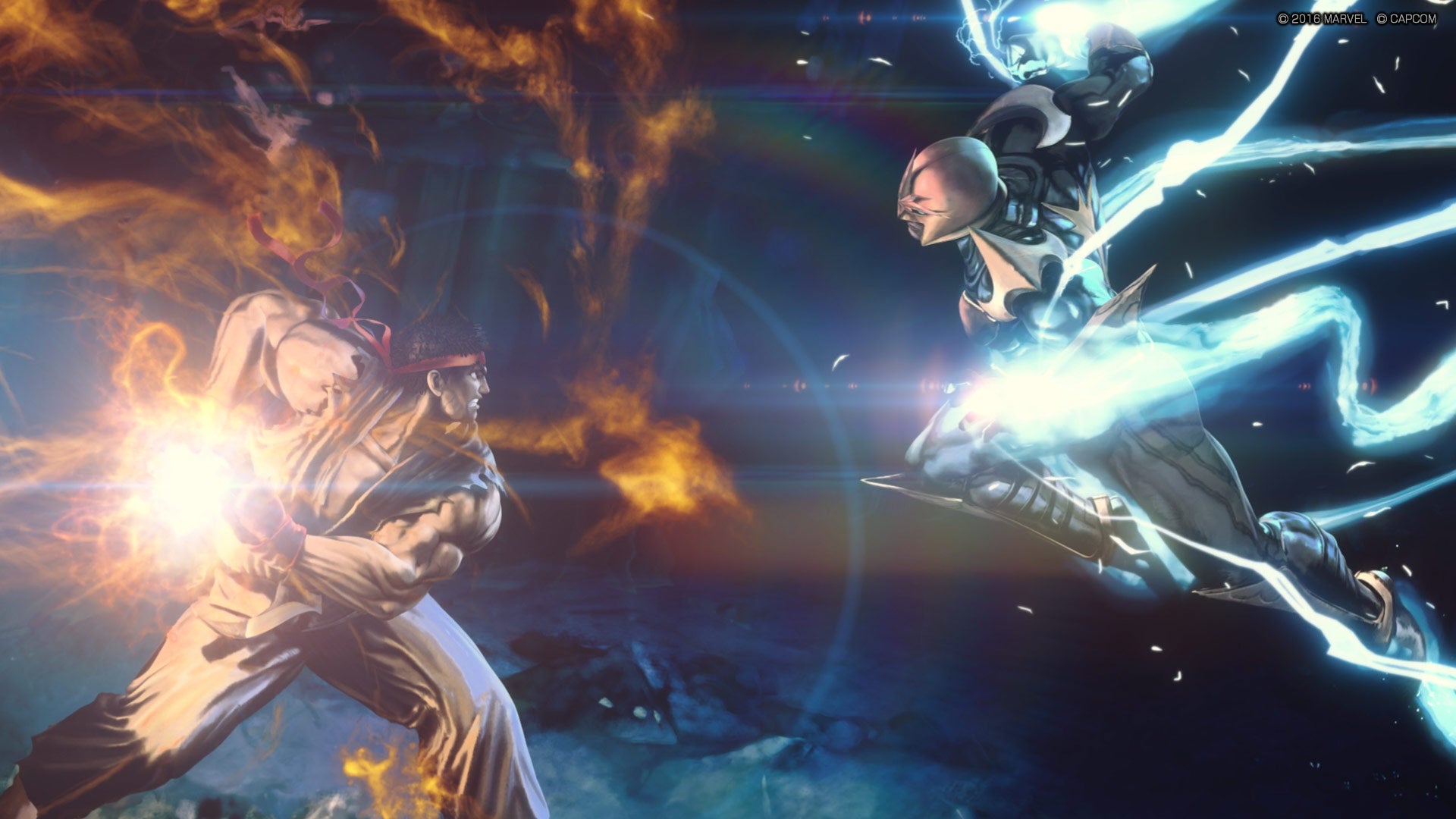 This limited edition will come with updated cover art and an exclusive ten page comic with original art from Marvel's own Sean Chen and Gerardo Sandoval, and continues to explore the story of the Ultimate Marvel vs Capcom series (ie, why two universes are all up in each other's grills, and how many punches happen as a result).
A new entry in the series, Marvel vs Capcom Infinite, was announced at PlayStation Experience. It's the first all-new entry since 2011's Marvel vs Capcom 3: Fate of Two Worlds, but since that dropped more than a decade after its immediate prequel, Infinite represents a pretty rapid turnover for Capcom.
Ultimate Marvel vs Capcom 3 is still a mainstay of the competitive fighting scene, so if you've somehow missed out on it, maybe it's time to correct that.