LOTRO: Siege of Mirkwood, V3: Allies of the King content coming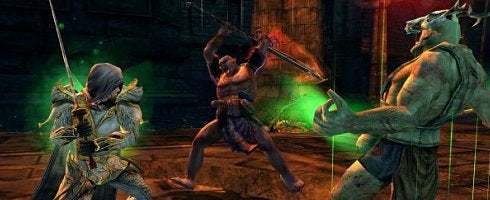 Those that play Lord of the Rings Online were probably already aware that Siege of Mirkwood will be getting an update soon in the form of Volume 3: Allies of the King, Book 1: Oath of the Rangers.
But now, you can check out some screens for it.
In the update, players will Return to Dol Guldur and fight in four Skirmishes with a new 12-person mode in the shadow of the Necromancer's Tower, a new skirmish called the Depths of Nûrz Ghâshu and nine soloable chapters.
The extra content will also provide level 65'ers with new recipes, class items, and other crafting updates.
Book 1: Oath of the Rangers and its Prologue, Messages from Lórien, requires you to have purchased Siege of Mirkwood and be Level 65.
Enjoy the pics, and head on over to the official site for the latest developer diary on the new content.
If you've not played LOTRO in a while, now's a good time to come back, because the skirmish system is very fun.
Siege of Mirkwood went live in December.